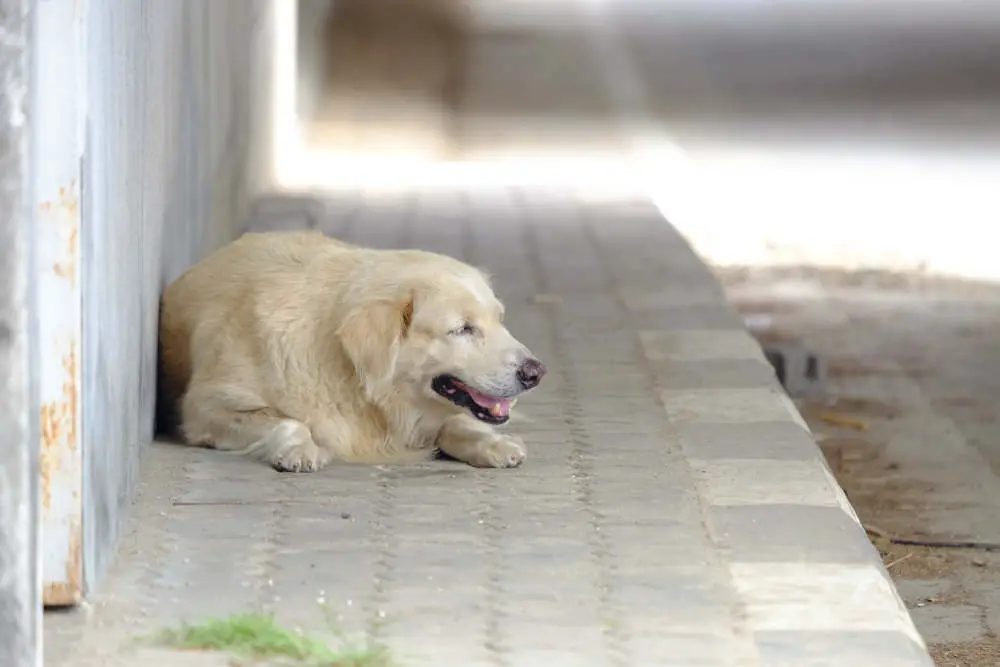 The devotion of pet parents to their dogs still amazes me. The TikTok post by Aiden Mann shows his devotion to his deaf and blind dog. Aiden gives us an insight into how he lives with his deaf and blind dog. The bond shared between the dog and her owner is beautiful to watch.
The video opens with Aiden walking and the caption reading, "people ask me how I wake up my deaf and blind pup without scaring her." We then see the beautiful white coat of the dog as she lays on the ground and sleeps soundly. Aiden bends down and blows on his pup to wake her up as gently as possible. The dog is startled but immediately moves toward her owner and lays down for some attention. The post ends with the dog and her owner enjoying their time together.
This video pulls at your heartstrings. There is a close bond between Aiden and his dog that shows how much he cares for his blind and deaf pup. Watching Aiden be so caring and loving toward his dog is a beautiful sight to behold. It makes me wish all dogs would had lives like those of Aiden and his pup. Playing "Surrender" by Natalie Taylor over the post adds to the emotions I felt watching the video.
There are plenty of comments for this video with more than 17 million likes. Michelle Kristina commented what most viewers should be thinking, "I swear you are the sweetest soul and are perfect for her! 💕" Jessica commented, "Really didn't wanna cry today!" I love Chelsea Cooper's simple but effective comment, "aww this melted my heart ❤️🥰"
Read More From Pawesome
This is the kind of TikTok post I love to find because it shows the best of human kindness. I love the interaction between Aiden and his dog. It's a heartwarming video every can watch and feel good about.