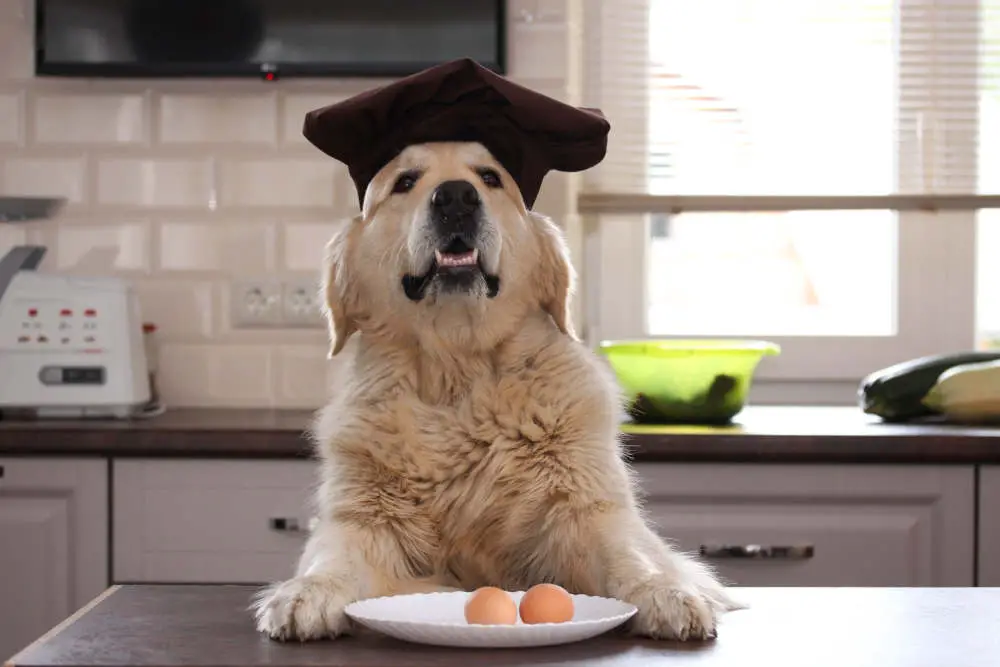 I haven't tried cooking with my dogs but I may give it a go after watching a TikTok post from threepupperteers. The video sees one of the three dogs helping its mom to make some yummy-looking fruity muffins. Not only does the final cupcake look good but the chef puppy wants to try every ingredient. We all like to lick the mixing bowl clean, but this pup licks every ingredient.
The dog looks adorable in a chef hat and shirt as its pet parent begins to add muffin ingredients to a glass bowl. The direction of the video is set early as the dog licks the first ingredient, one cup of oat flour. The dog's mom gives it every chance to enjoy the ingredients by dropping them from a great height. "A Thousand Miles" by Vanessa Carlton plays as the pup licking some mashed bananas and coconut oil. The dog enjoys lapping up some water and egg when added. Adding fresh blueberries does not seem to be a favorite before the ingredients enter the mixing bowl. A happy ending to the video sees the three dogs enjoying the cooked muffins.
I love this video because of the enthusiasm of the chef dog for its task. Even as the dog's mom is trying to pour the mix into muffin cups he is trying to lick the batter. I love the way the dog is so happy to sit and help create the muffins for his family members. A squirt of cream sets off these muffins for the dogs to enjoy.
More than four million likes mean millions of people enjoyed the video as much as me. Leona Lewis agreed the dog did not want any part of uncooked blueberries, "Hey said ABSOLUTELY NOT to those blueberries ❤️😭" Collette also enjoyed the enthusiasm of the canine sous chef, "A good sous chef tastes all the ingredients AS they're being added!"
Read More From Pawesome
I thought this was a fun way to share a fresh and healthy muffin recipe for dog lovers on TikTok. This is a fun video for everyone to enjoy.