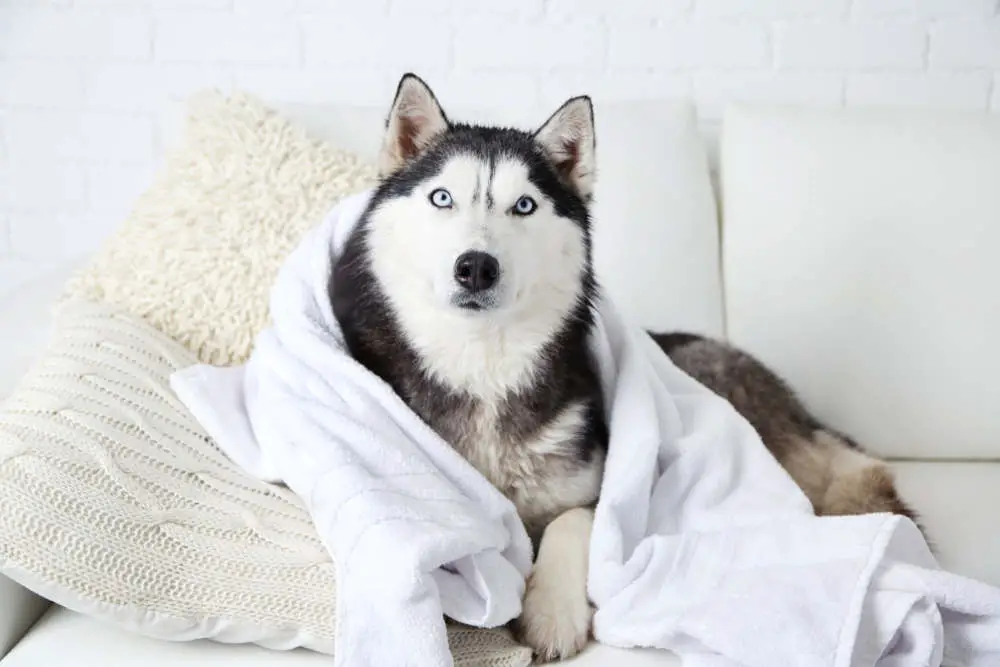 Most dog owners have trouble getting their dogs into a bathtub. Most dogs don't like bathtime. However, one dramatic husky loves bathtime and gets in the bathtub even when a bath is not in the plans.
TikTok user @annacarolwilliams uploaded a video of her Husky Sig getting ready for bathtime. Except a bath wasn't planned for that day. The TikTik video beings with Sig curled up in the corner of the tub. Sig looks definitely at his owner when she tells him to get out of the bathtub. Sig refuses to get out and lowers his head to curl up more in the bathtub. Sig's owner demands that he look at her and repeatedly tells him that it's not bathtime, but Sig refuses to look at her. Finally, when his owner tells Sig once more to get out of the tub, he becomes very vocal. The video ends as Sig barks a few times and gives his owner what she calls a death stare. Those piercing blue eyes. This dramatic husky has such an attitude.
TikTok viewers can appreciate Sig's attitude @livingwithpurpose2022 said, "This is so funny. He's acting like a child, and he talks back. While @nannarush04 commented, "The dog is 'like you think I'm going to listen to you.'" And @deeessentials said, "So dramatic! He wants the bath, now!"
While some viewers can't believe that a husky likes bathtime, @scott2bereal commented, "What? A husky that wants to be bathed? I've never seen such a thing. Lol." Some TikTok viewers focused on Sig's attitude @ashleyelizabeth843 says, "My husky is three months old and already owns this attitude. While viewer @savjenko said, "Husky owner's for real, get it. The stare they give." While @itsmebrysin commented, "Huskies are all drama queens. I own one myself."
Read More From Pawesome
If this were my dog, I'd be happy he got in the bathtub by himself. It seems like it's easy to bathe and groom Sig. He loves bath time. Most dog owners would love it if their dog made bathing easy.