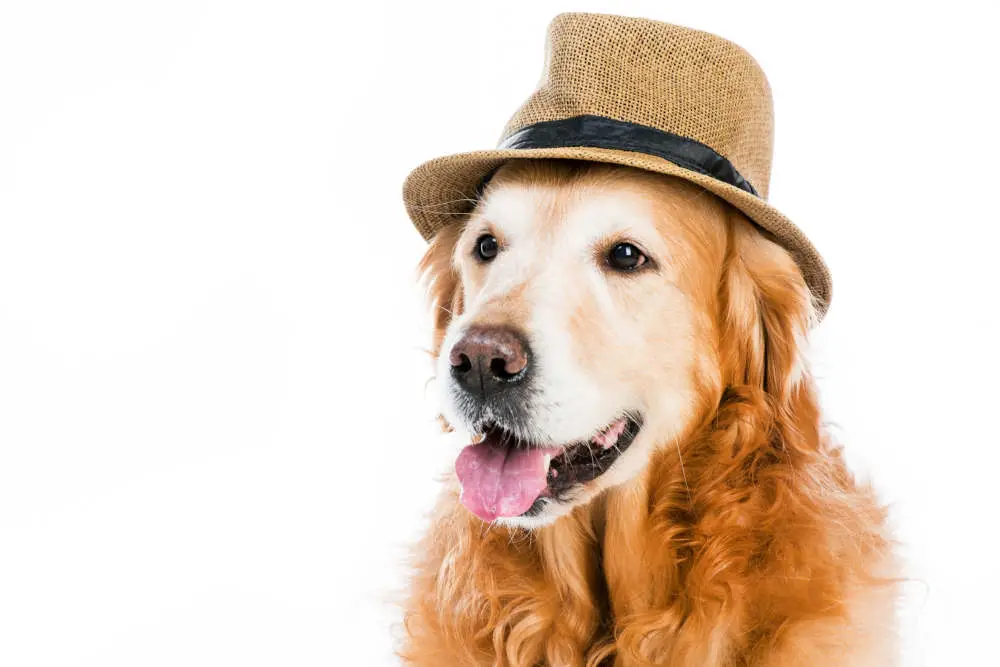 Sammy, a Golden Retriever, is fashionable and has a great sense of style. Sammy's parents have him dressed in the most fabulous outfits. Due to this fashion sense, Sammy is a popular dog influencer on TikTok.
Sammy's owner uploaded a TikTok video to the channel @sammythegolden247 with Sammy trying on a series of fashionable outfits. The TikTok video starts with Sammy wearing a dress shirt, sunglasses, and hat. The video continues, and now Sammy is wearing a tank top, gold chain, glasses, and a hat. Then the scene changes and Sammy wears a bandana and a cowboy hat. A quick change, and Sammy is wearing sunglasses and a gold chain. The video continues, and Sammy is wearing a visor hat. Finally, the video ends with Sammy wearing a tuxedo.
Sammy is very fashionable. It's impressive that he has no trouble wearing different outfits. Some dogs won't put up with wearing clothes.
TikTok viewers had many opinions on this video. @tiffany_m683 said, "I'd rather see this any day rather than these men out here doing this trend." @real_housewife_of_maine said, "He's got to be on a dating app! My pup would definitely swipe on him." @tiffanyneville20 said, "Why did young gravy instantly come to mind?" @ccty85935c3 commented, "I don't have as many clothes as he does." And @funny_petart said, "So stylish." While @luv.avu said, "Haha! Love the dog video! Give him more treats for me." Viewers loved the video. @sfaddds asked, "why is this not viral?" And @sammythegolden247 replied, "Paws crossed, friend." A huge potion of viewers considered this cute and one of the best videos on TikTok.
Read More From Pawesome
Sammy's owner captioned the video with 'dogs got style,' and yes, he does. Sammy is a style icon.