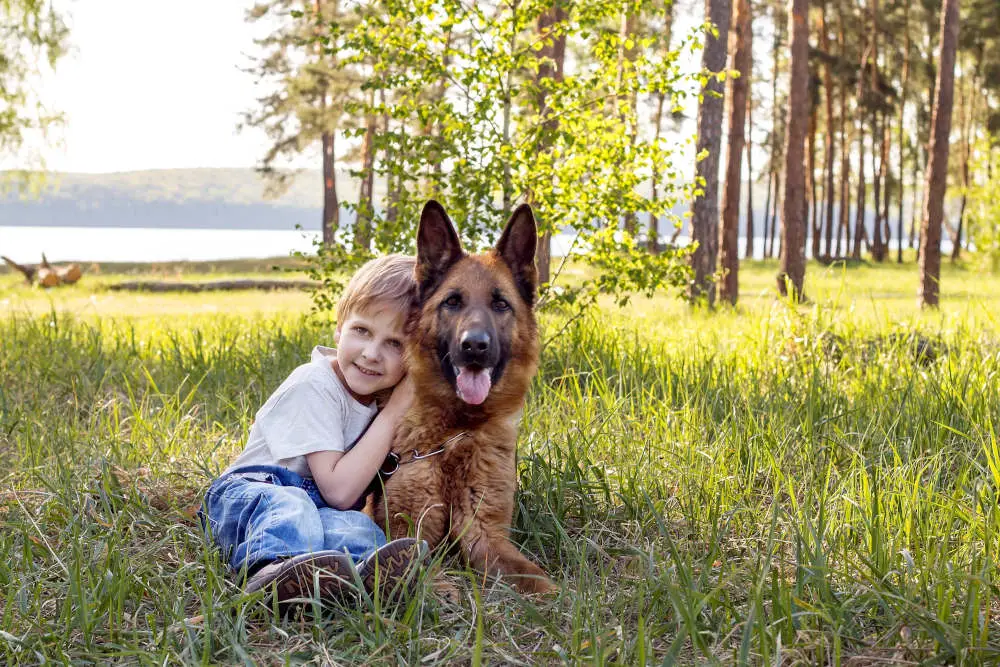 OMG! I'm in pieces after watching this TikTok post from amanda6613. We all love snuggling with a toddler, and so does Amanda's German Shepherd. There is no doubt about the care and love the dog has for the human toddler. The caption reads, "I can't believe I caught this on video" is as perfect as the accompanying music.
This is a TikTok post showing the best of the relationship between a dog and its human family. The title of the video explains the toddler and the German Shepherd are two months apart in age. The pair have grown up together and have a special bond. Seeing the pair cuddle together shows how they have grown up as siblings. The post starts with the toddler snuggling against the neck of the dog. The dog falls back and is gentle as the toddler cuddles her. The toddler ends up leaning against the German Shepherd's body. The dog reaches around with a paw to cradle its human. The pair end up sitting and playing together.
A dog can create a special bond with a human. The toddler and German Shepherd in this video melted my heart. I love the trust the toddler has in its canine sibling. Seeing the toddler cuddling the dog brought tears to my eyes. Big dogs can be so caring and trusting with the smallest humans.
More than three million people have liked this TikTok post. There are plenty of comments praising the relationship between the toddler and the dog. Lil Yoda comments, "That dog will protect that baby with his life!" Bill explained what they thought was happening in the post, "A German Shepherd raised with a family treats the kids as her puppies." Christopher kept things simple with the comment, "Beautiful. Such a loving doggo!"
Read More From Pawesome
This is a beautiful TikTok post that shows how important a pet can become to a family. The relationship between the toddler and the dog is important and loving. The pair seem to trust each other to remain gentle and caring.