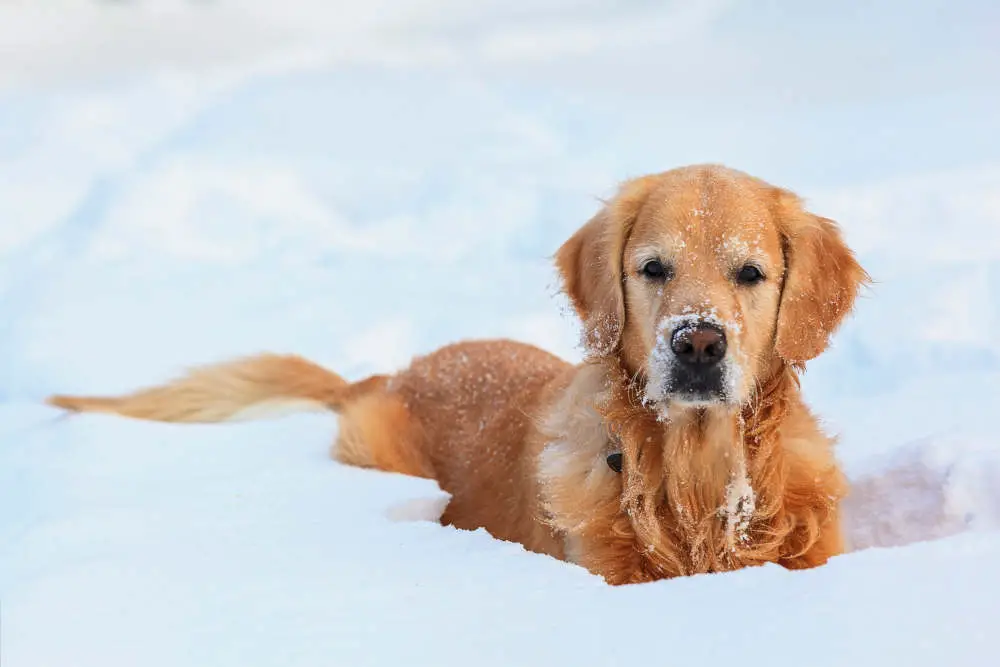 Few things in life are as majestic as the first snow of the season — there is something so electric about that magical feeling in the air. As it turns out, humans aren't the only ones who feel this way!
In this sweet video, a gorgeous golden retriever named Captain — an apt moniker for the perky pooch! — practically prances on his rooftop like a reindeer. Eventually, after his human calls out to him several times, Captain finally disembarks, using some firewood to make a strong dismount. Surrounded by snow, the gregarious guy seems positively thrilled by the weather conditions in his backyard. Bouncing around, Captain proves that he definitely knows how to party.
It's immensely comforting and cozy to know that our canine companions become as excited about weather conditions as we do. And there's something contagious about Captain's unbridled enthusiasm in particular.
With almost half a million likes on this video, it would seem that Captain's antics are incredibly relatable. Sky Blue commented on just how easy it was for Captain to ascend his special stairway to heaven. "'You can't go up there!' Makes stairs so he can captain his ship." JenCTL commented, "Don't worry Captain, those logs looked like steps to me too" while Diane commented, "He's making sure it's safe for Santa." Joanna Bickle also found Captain's predicament hilarious, writing, "Why put steps to the roof if he is not allowed on the roof? Justice for Captain!" Darnes seemed to hone in on the adorableness of the situation, commenting, "What in the Charlie Brown Christmas is going on here?!"
Read More From Pawesome
Capturing the true spirit of winter — and the holidays — Captain serves as an inspiration for all of us.