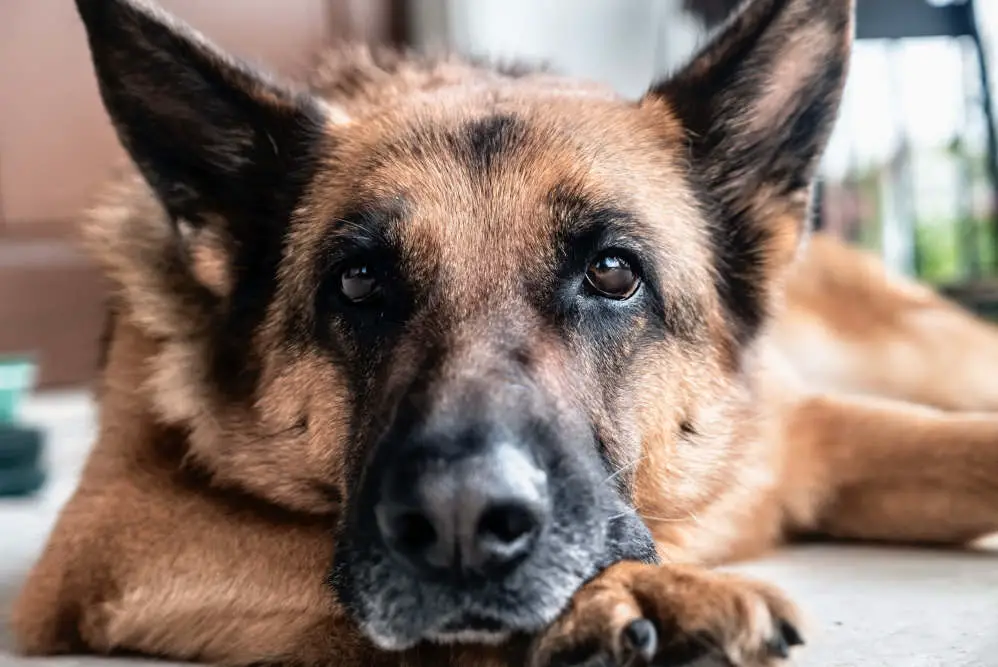 Adopting a shelter dog is a great thing to do and this TikTok post from onetrueeric shows why. The post asks the question, do we adopt a shelter dog, or does a shelter dog adopt us? In the case of Eric Liu and his girlfriend, I'd say their shelter dog adopted them.
Eric Liu's post opens with his girlfriend sitting as her new dog walks toward her. The German Shepherd makes a sharp turn toward Eric's girlfriend. The decision about adopting the German Shepherd is made by the dog. The German Shepherd pulls on its leash to get close to its new owner. A gruff voice reads the caption, "My GF got a dog, but I think the dog adopted her." The caption is not wrong when the dog puts its front paws on her leg and moves in close for a hug. Everybody in the room sounds shocked as they exclaim the female dog has decided she wants to go home. After a few seconds, the dog's tail starts wagging and a bond forms.
I love hearing the audio of this video. Instead of choosing a song to tug at our heartstrings the real audio is important. Hearing those involved talk shows a bond has formed between the dog and her new parent. Shelter dogs leave me in pieces and I'm a sucker for seeing a shelter dog find their new home.
There's a lot to enjoy in this TikTok post. The comments for the video show I was not alone in enjoying the video. SpiritualDevotion commented, "She really said "oh this human is mine? Ok." PaperclipWrangler agreed, "doggo: "you're my mom now!" It's Mabel had a similar reaction and commented, "WHAT A BEAUTIFUL MOMENT🥺🥰"
Read More From Pawesome
This is a fun TikTok post that is a great advertisement for adopting a shelter dog. The German Shepherd seems so happy to meet her new family and wants to go home with them.