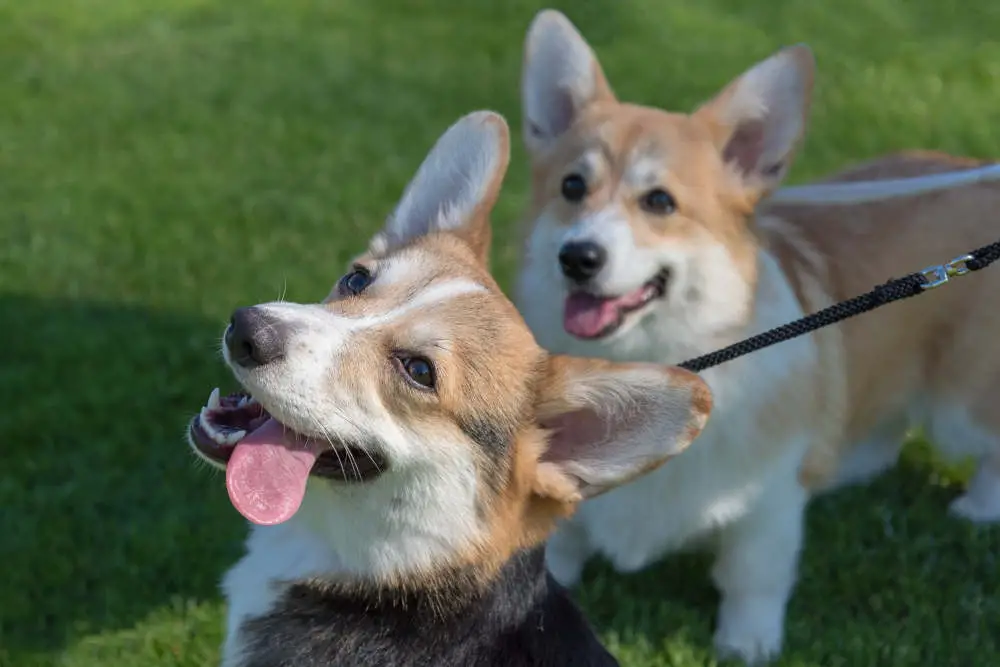 It would appear that corgis are having a moment. Perhaps it's because the dog breed was a favorite of the late Queen Elizabeth, but there have never been more cute corgis in the public eye than there are now.
In this hilarious video from @DobyandBlue, we see the corgis' mom holding herself up high between two walls. She shushes the camera with a quick gesture and then calls out to the corgis in question. Immediately, they come bounding into the room — and running under her legs without even realizing that she is there! Hurtling up the stairs, they run to where they think they hear their mom's voice coming from. Of course, the video also has the perfect caption — "Short Dog Problems". Indeed, it is difficult to imagine a golden retriever or German shepherd experiencing the same issues while traipsing through the house.
There is a reason why these pint-sized pooches have received so much attention nowadays. Not only are they adorable, but they are also very loyal to their humans. In this video, it's so sweet to see how quickly they come when called.
With over 35,000 comments, it was clearly a popular video. Bee's Knees wrote about the corgi mom's funny decision. "Why does everyone shush the camera? Like someone's going to make the sudden decision to tell the person or pet being pranked what's going on?" And @anamcratib said, "Awwww theyre so precious [cry] look how happy they get when they get called!" while Crash Adams stated the obvious. "Lol they forgot to look up."
Read More From Pawesome
Indeed, it's no surprise that these sweet corgis have amassed so many fans online. Their darling demeanors will always make them an internet sensation.