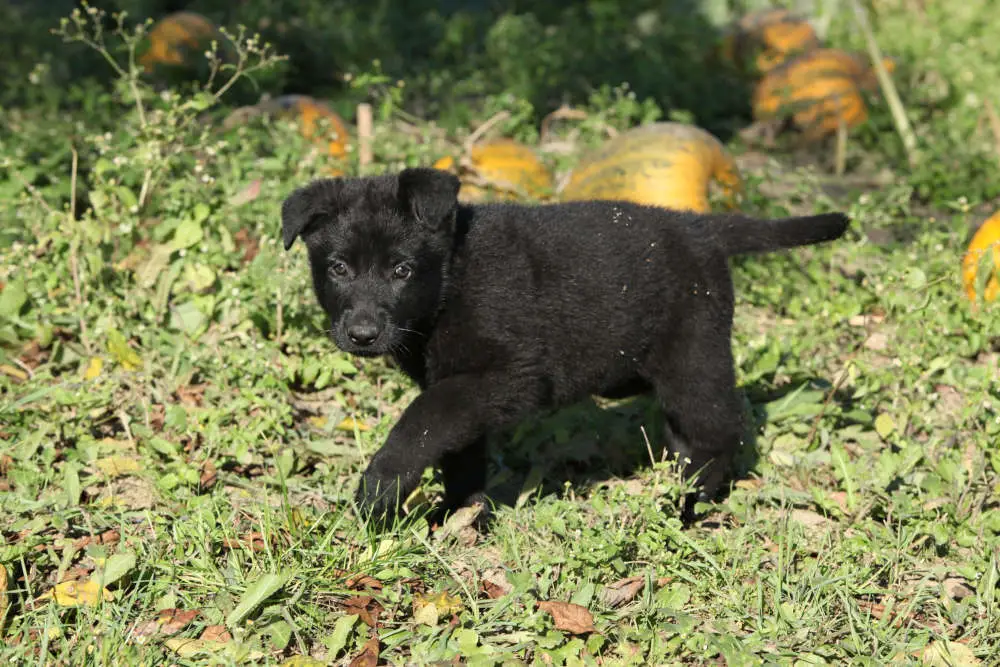 I love big dogs and this is a hilarious TikTok video. The post has the title, "One Time the Pizza Delivery Guy Dropped the Pizzas and Ran." If you love big dogs, you will enjoy a glimpse into what happens when you adopt a big dog as a puppy. The caption on the video is hilarious. "I don't think he'll get too big" – The Vet.
The short TikTok video gets straight to the point that a puppy can grow up to be a much-loved big dog. The video opens with a funny piece of music that combines well with the images of the puppy riding home in a car. The black puppy is stretching out on the floor of its new home. A loud and low bark shows the difference between the puppy version of the dog and its size when grown. The end of the post from Tahnimc shows the dog grown to adulthood and standing in the window of its home.
Those of us who love big dogs will love this TikTok post by Tahni and Rudi. The puppy at the start of the video is super cute and seems to love to stretch during a nap. The adult version of the puppy is big and beautiful. The dog reminds me of my own big dogs that grew up from tiny puppies.
There are plenty of comments for a video that has over 14 million likes. Tkisk-soul-eater has a funny response to the video, "I really wonder what is gonna happen if a robber breaks in and sees this 😂" Spam commented, "and he still thinks he's a lap dog don't he? 😂" Other comments included "That is not a dog it's a wolf 🐺" by meliodasmosa.
Read More From Pawesome
The difference between the dog as a puppy and its adult version is impressive. I love seeing puppies grow into adulthood and hit their growth potential.