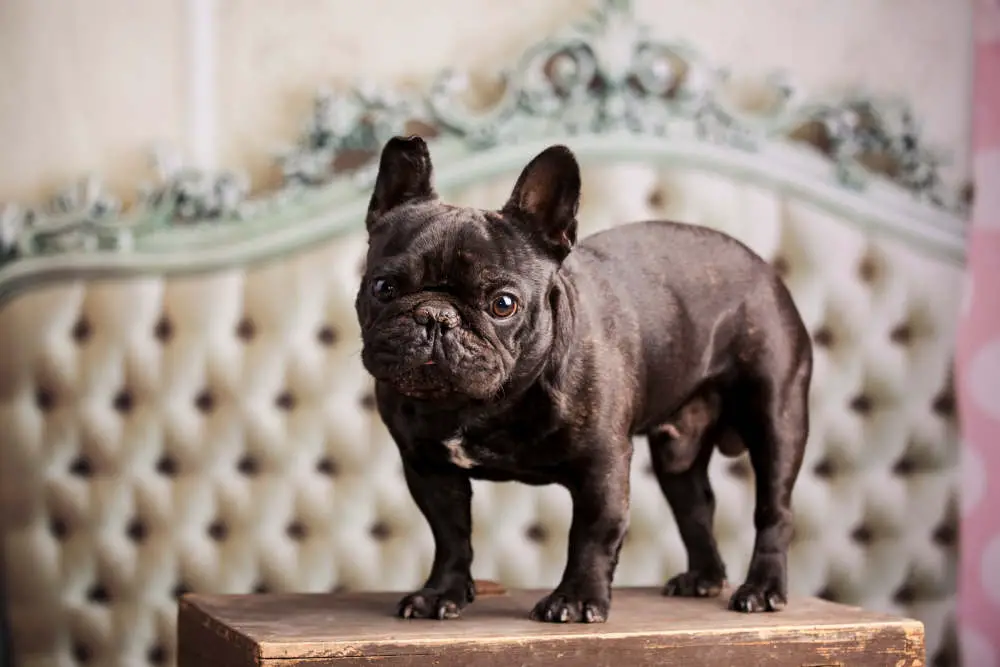 I can understand when a dog doesn't want to go outside in the rain. Kiwi the French Bulldog plays along with his Mom's song about the rain. The French Bulldog raises his hand at the right moments during the song. We love French Bulldogs and laughed at Kiwi's reaction to the rain. We hope Kiwi will not poop in the house.
Kiwi the French Bulldog has a big personality and likes playing along with its Mom. This French Bulldog does not seem to enjoy the rain and does not want to go potty outside. As Kiwi sits and watches, his Mom sings a song to the tune of "Happy and you Know it." Kiwi's mom changes the words of the song to reflect the pup not wanting to go outside. At the end of each verse, Kiwi raises its hand on cue. Kiwi is happy to play along and not go outside in the rain.
I love Kiwi the French Bulldog and its enthusiasm for this post. Kiwi and his mom do not enjoy heading into the rain to use the bathroom. I enjoy the enthusiasm of Kiwi when it does not want to poop in the rain. Kiwi is a cute French Bulldog who seems to have ideas about when it should poop.
With two million likes and 14,000 comments, Kiwi's trip to the bathroom has become a TikTok favorite. Jenny Cook keeps her comment simple, "cutie-pie 🥰!" Shazz Rey believes Kwi needs to head outside, "The desperation at the end 😂!" Lolo commented, "Omg IM RAISING MY PAW one the last one."
Read More From Pawesome
A lot is going on in this TikTok post from Winstonthefrenchiee. We love the song and Kiwi's reaction. Kiwi is a very smart French Bulldog.