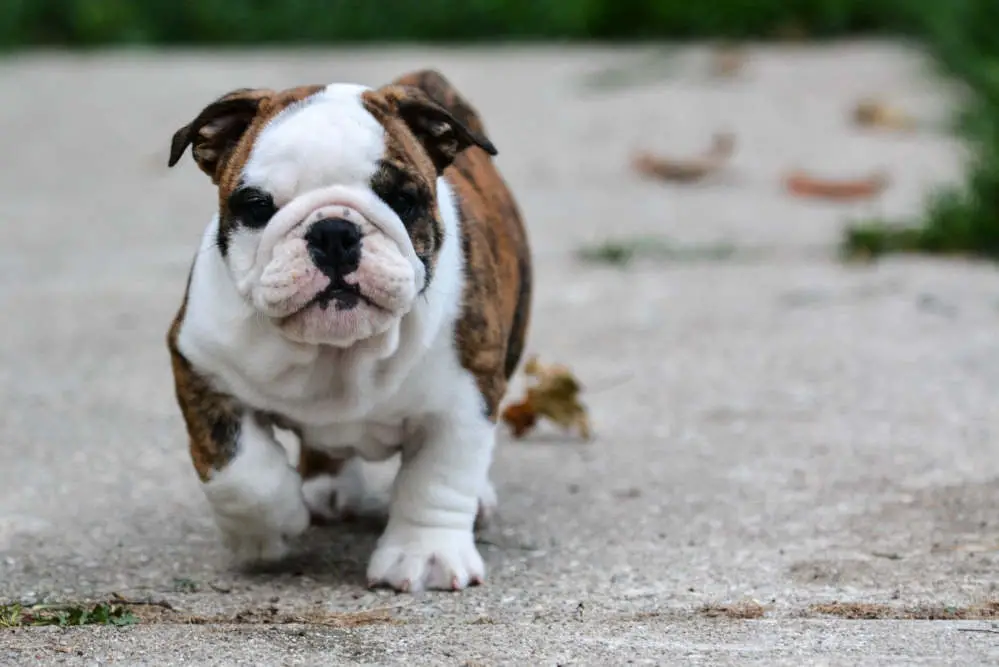 Puppies are the cutest. They have adorable expressions, and it's so funny when their personalities are fully displayed. One adorable English Bulldog named Winnie is such a fierce protective girl. The little growls are cute and a little bit funny.
One small English Bulldog puppy couldn't wait to show her fierce side. Carla Gonzalez of Gonzalez Empire Bullies, a breeder of French Bulldogs and English Bulldogs, recently uploaded a TikTok to her channel using the TikTok handle @geb_carla demonstrating Winnie showing her protective side. The TikTok video begins with Winnie lying down on a bed. Next, Winnie sits up and swipes at the air with her paw. Winnie growls, barks, and continues growling. The video ends after Winnie gives the camera a fierce stare, barks, and looks off to the side.
This sweet little English Bulldogs personality shines through. Her fierce and protective side will be helpful to her owner once Winnie is an adult.
TikTok viewers were enchanted with Winnie's behavior, and cuteness @christinemorris73 said, "Run for your lives. It's killer the adorable." And @erikameads commented, "Omg, what a sassy little sweetheart." While @nikkii_1188s said, "So adorable. Just beautiful." And @tinibee5 said, "I totally agree. You are the sweetest baby ever." While @razsofficial commented, "This puppy is so fierce and cute simultaneously." @juliecurtis256 says, "So adorable. She's either going to be a great protector or very bossy."
Read More From Pawesome
Winnie is a cute puppy and a stunning example of an English Bulldog. She'll be a fierce protector and a sweet companion for her future owner.