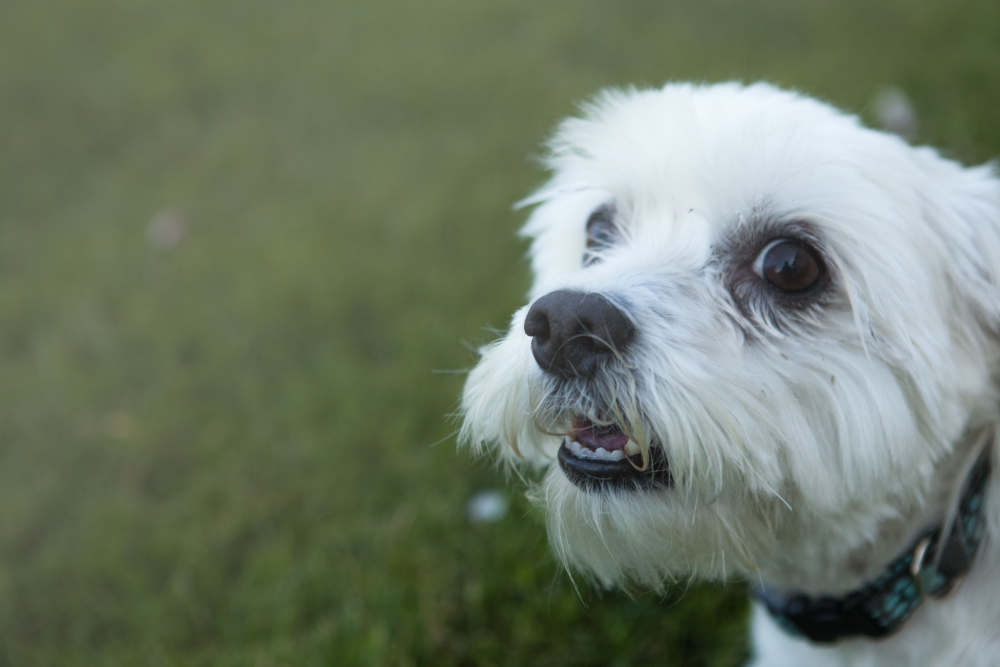 All dogs get groomings, but some dogs get a little more done. For example, a small Maltese spent a day getting its hair colored. This little Maltese's mom decided to give it a Green Mohawk. It was a tiny bit of a process that ended up looking spectacular.
TikTok content creator @krystalanddogs uploaded a video of this tiny dog's hair transformation to her channel. The TikTok video begins with the Maltese's mom opening a bottle of dog-safe dye Opawz. Then a hand lifts up the applicator to show a vibrant green hair dye color. Next, we see someone holding the Maltese's head and brushing the green dye on its head with a comb. After a quick rinse of its head, we see the Maltese dried off and in a hoodie. The video ends when the Maltese turns around, and we see it has a bright green mohawk.
This little Maltese was a trooper. He didn't give his owner any trouble while he was getting his hair dyed. Unfortunately, this isn't always the case. Some dogs fight not to get groomed. Good job, little guy.
Many TikToker viewers loved the look of the Maltese with green Mohawn @karenclose2283 said, " How cute is that little doggie. My ex-husband has the same dog breed. What a cutie pie." And @.thefancyfrog said, "Kewl." While @substantialcrab8 said, "That is adorable." And @sh1tface69 said, "OMG, his fur is so green. Lol, it's adorable." The green die job reminded some viewers of a recent Taylor Swift Song @cami,joys commented, "My mind went to 'The Last Great American Dynasty.'" And @dairyqueenblizzard agreed, "Big Last Great American Dynasty Energy." While @rebekah_hatrak_art said, "Duncan from total drama island." And @5starz4levi said, "That's what I thought, too." However, @selkiemaiden was a bit confused and left this comment, "I thought he was a guinea pig."
Read More From Pawesome
This little Maltese is so fashionable. And giving off an emo vibe. Still cute and adorable, though. We can't wait to see what new look this Maltese will wear next.