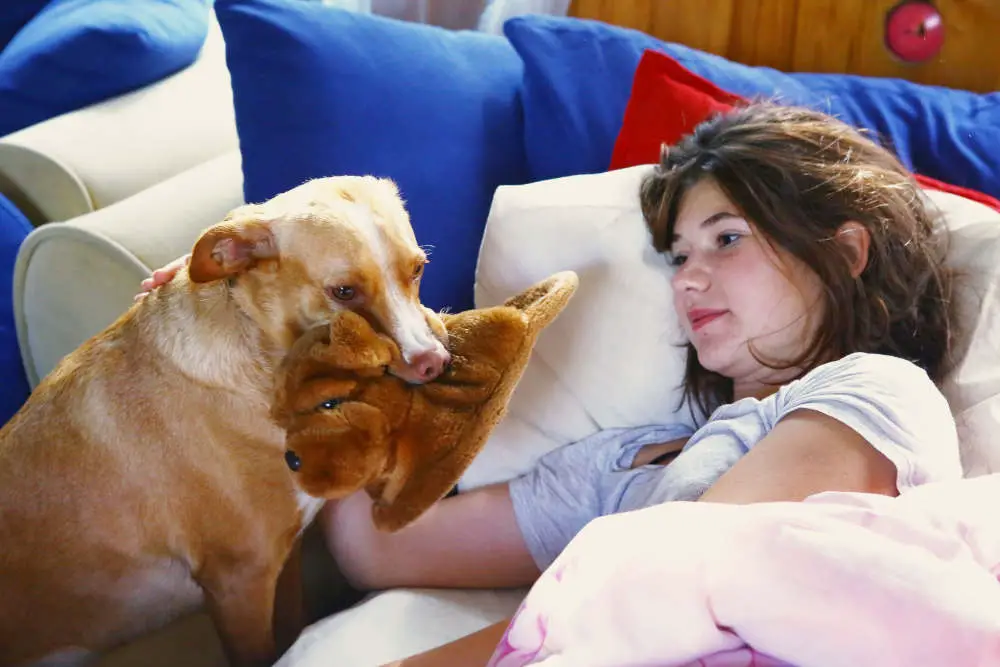 If there's one thing that dogs are good at, it's starting each new day out with a fresh perspective. Eager to take on new adventures, they seem to relish the prospect of waking up — and making sure that their owners are ready to take on the day with them.
In this sweet compilation, we see a bunch of doggos waking up their parents with various tactics. First, there's a sweet retriever putting his nose up to his owner's in an attempt to rouse her. Next up is a cuddly chihuahua puppy climbing over a mountain of blankets to give his owner several smooches. One of the most hilarious clips is of a gang of golden retrievers who have clearly jumped into bed with a mission. This crew looks like it's on a serious quest for breakfast. However, they're not the only retrievers headlining this video. The next clip includes a sweet retriever puppy appearing to wake his big brother up for school. Capped off with adorable appearances from an outspoken Shiba Inu and a slightly judgmental Boxer, this is the type of video that will put a smile on your face for the rest of the day.
As most dog owners know, morning can be the best time to bond with your pet. Waking up refreshed allows you to appreciate one another — and to start the day off with a nice breakfast and a brisk walk.
One of the most popular comments on the video was from Angelique Koster. "Awwww, the shiba!" she wrote in reference to the adorable pup making its morning vocalizations. In reference to the gang of Goldens, MegaMonster9 wrote, "That one scene be like 'the council shall decide your fate' lol." Lots of users chimed in to talk about how their own pooches like to start the day. Usopp said, "My dog jumps on the bed snuggles me until she wants me to wake up so she licks my feet."
Read More From Pawesome
Although there may be few topics in the world that people can agree upon right now, everyone realizes that dogs and mornings go together perfectly.