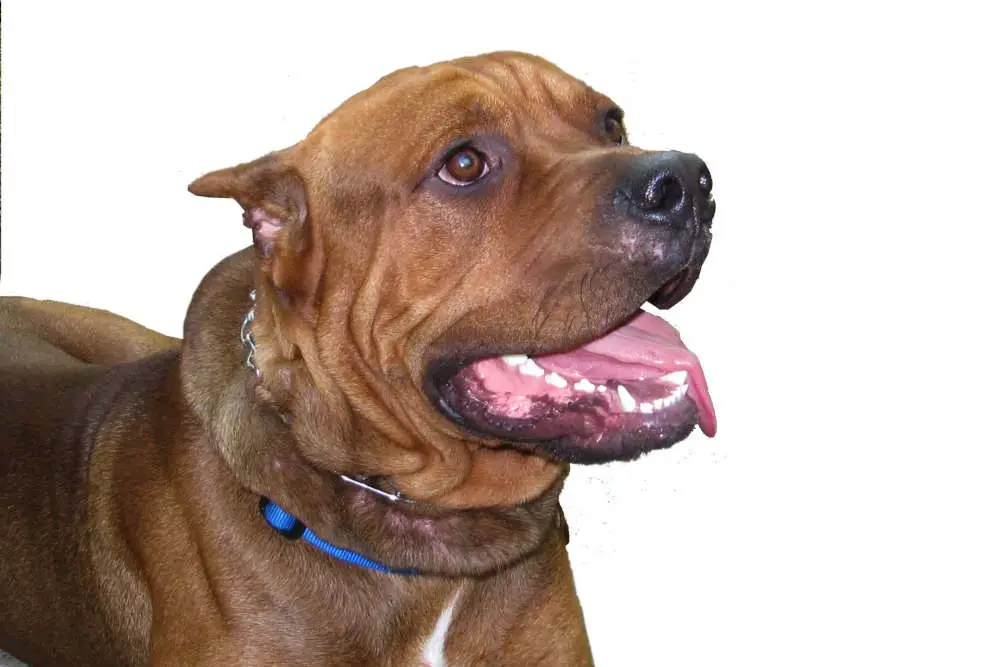 Belle is so cute and unique. This five-year-old Doberman/cattle hound mix has an amazing story to share with her TikTok fans. We love Belle because she seems to be a loving and happy dog. Sharing Belle's story gives her followers an understanding of why she looks different. Belle proves physical differences mean very little to a loving family.
The post begins with Belle sitting on the stairs. Her mom explains Belle's new fans want to know her story. Belle's Mom starts with the obvious question about why her eyes are so far back on her head. Her vet believes Belle was stuck in her mother's birth canal when born. Her facial muscles formed farther back than most dogs. Belle's mom explains she is completely healthy. After her birthing problems, she looks a little different from her peers. The post goes on to show Belle is a good dog who lives a similar life to most family pets.
I love Belle and her facial differences from other dogs. Belle seems like a happy dog who is living her best life. Belle's mom is very caring and has trained her to be happy and healthy. Belle's story shows us physical differences should not count for much in our modern world.
Jahni commented Belle looks like an old painting, "she looks like a renaissance painting of a dog, I love her sm!" MG Multineef believes Belle is an artistic inspiration, "She's perfect, why? because she looks exactly how kids draw dogs. she has been drawn millions of times." Among the comments is this from Victoria Barbie, "Me after my grandmother was done braiding my hair!"
Read More From Pawesome
Belle does look like an old-fashioned painting of a canine. We love that Belle looks a little different. Her family and fans love her the way she is.