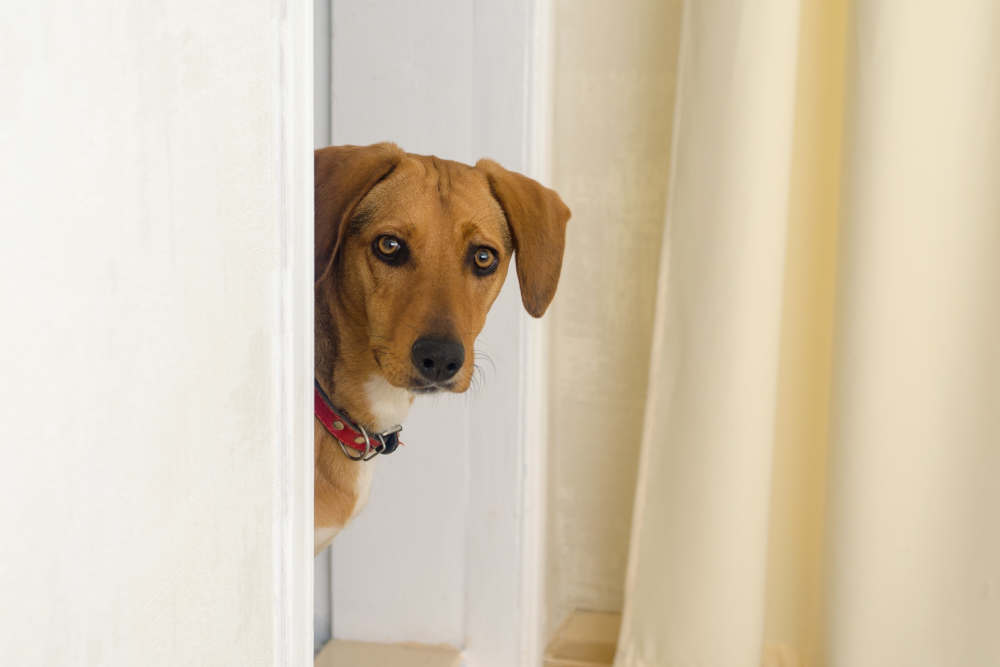 Almost every dog owner can relate to the TikTok post from hero_the_white. It may be a short and sweet video, but we can all relate to a dog appearing at the sound of the opening of a plastic bag. The dog in this TikTok post knows the sound of a treat bag and makes sure to look when its owner opens a plastic bag.
Hero_the_white's TikTok post s only six seconds long but it makes a point most dog owners can relate to. The post begins with a view of a hallway and stairs. The caption for the video reads, "Call your dog without actually calling your dog." A hand lifts a resealable plastic bag into view and pulls it open. At the sound of the plastic bag opening, a dog's head appears at the top of the stairs. The post has the title, "Works better than calling his name." The title seems to be accurate.
As a dog owner, I can relate to this video. My dogs will be by my side in a moment when they think a treat is available. The way the dog popped its head around the corner of the stairwell made me laugh out loud. The dog does not have any hearing problems when it comes to enjoying treats.
Looking through the comments for the post shows I am not the only one who can relate. Thecraziestmcserver comments, "Yes that is soo true😂!" Leah Cozens's dog has the same reaction to cheese, "That would be my dog when I opened the cheese. 😂" The dog's reaction is not limited to canines, according to LL, "Same for our cats. Hilarious stuff!😂"
Read More From Pawesome
This is a fun TikTok post for everyone to enjoy. Dog owners can relate to the reaction of the pup. The dog's reaction is funny and shows it lives a good life with lots of treats available.