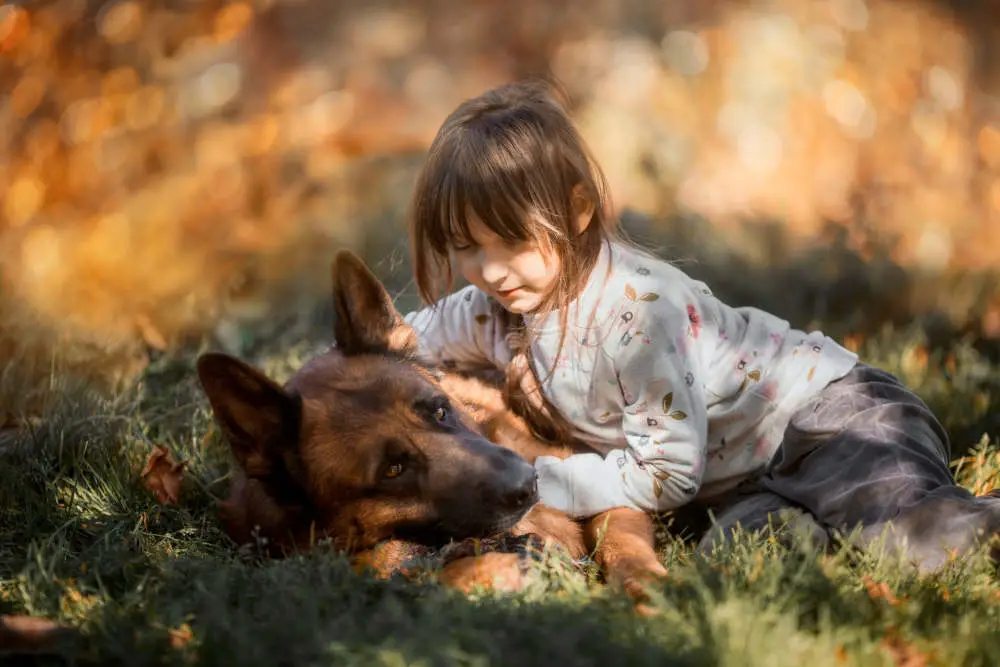 Dogs can form strong bonds with their human siblings. There is love, affection, and a protective instinct toward their human siblings. Sometimes that protective instinct extends to helping your human sister avoid getting caught for naughty behavior.
TikTok channel @filtonfitness uploaded a funny video of a German Shepherd warning his human sister to turn off the television and get back to work on her homework. The TikTok video begins with a little girl sitting on a couch watching television in the living room. The German Shepherd on the floor suddenly gets up and looks toward the door. The German Shepherd turns around and places a paw on the coffee table. The little girl turns off the television, sits in a small chair in front of the coffee table, and starts working on her homework.
The German Shepherd keeps looking toward the door, and the little girl's father walks in the door. The father walks past the daughter and German Shepherd and enters the hallway. The video ends with the German Shepherd standing in the living room, staring after the father. The text overlay says, "If I hadn't caught it on camera. I wouldn't know anything about it."
This little girl has a partner in crime. Well, not a crime, but he does help her not get caught when she's watching television. The caption says, "What a smart dog." Smart dog, indeed.
TikTok viewers were impressed with the German Shepherd. @tunajuice60 said, "The daughter and the dog are working together." @kevinoo77asked, "Is this why my daughter loves our dog more than any of us?" @tunajuice60 responded, "Children and pets form very special bonds. You have to love and appreciate. @balozibukur commented, "Yeah, conspiracy. Kinda hard to be mad at them." @xoangelqgox said, "That's not your dog anymore. It's your daughters." While @lazRo.tv said, "That dog passed the vibe check." And @babeonboard6 commented, "He totally had her back." @poo0114said, "He said, 'Girl, you best get back to work. He's home."' And @leslyssa wrote, "That dog ain't no snitch."
Read More From Pawesome
This German Shepherd is very intelligent and is watching out for his sister.