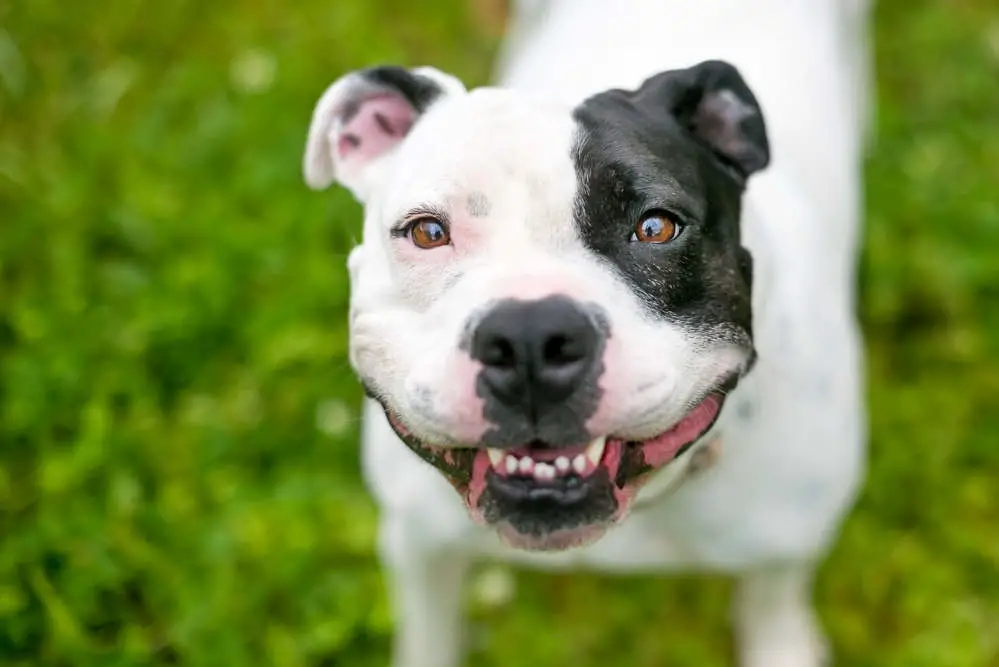 Einstein the Staff has the perfect name as one of the most intelligent dogs out there. The performance he gives for the dog cam is enough to win him an Oscar. As he moves around the room he keeps the dog cam in view at all times. Who would have thought this Staff was as intelligent as his name suggests?
The TikTok post from Einstein the Staff's account is heartbreaking and funny all at once. At the start of the post, Einstein is not in view as the camera moves to find him. Moving past the couch, the camera spins to find Einstein sitting in front of a door and a full water bowl. The Staff does not move and stares sadly at the camera. The post jumps to Einstein walking back into the frame looking unhappy and laying down. Moving from the water bowl to his crate, Einstein keeps the dog cam in view. Every move seems calculated to pull on the heartstrings of his parents. A caption with the video states, "He's been so extra recently, there's no way he doesn't know we're watching him!"
I love the way Einstein the Staff is playing on his parent's love for him. There's a lot to enjoy in this video and I think Einstein knows how to get his way. Einstein makes it clear he does not want to be alone without his parents. Adding the over-the-top music of Bonnie Tyler's "Total Eclipse of the Heart" adds to the fun of the video.
Kat's Don't Care does not agree with the choice of music for the post and commented, "We need the sad Sarah McLaughlin song." Nat Alba wasn't sure Einstein the Staff was acting in the post, "Maybe.. he's not acting? Maybe, he really is sad? 😐" Deebeesboo commented, "Acting like he's locked in his open cage!"
Read More From Pawesome
This post is funny and shows how intelligent our pets are. Einstein the Staff shows he knows somebody is watching him through the dog cam.