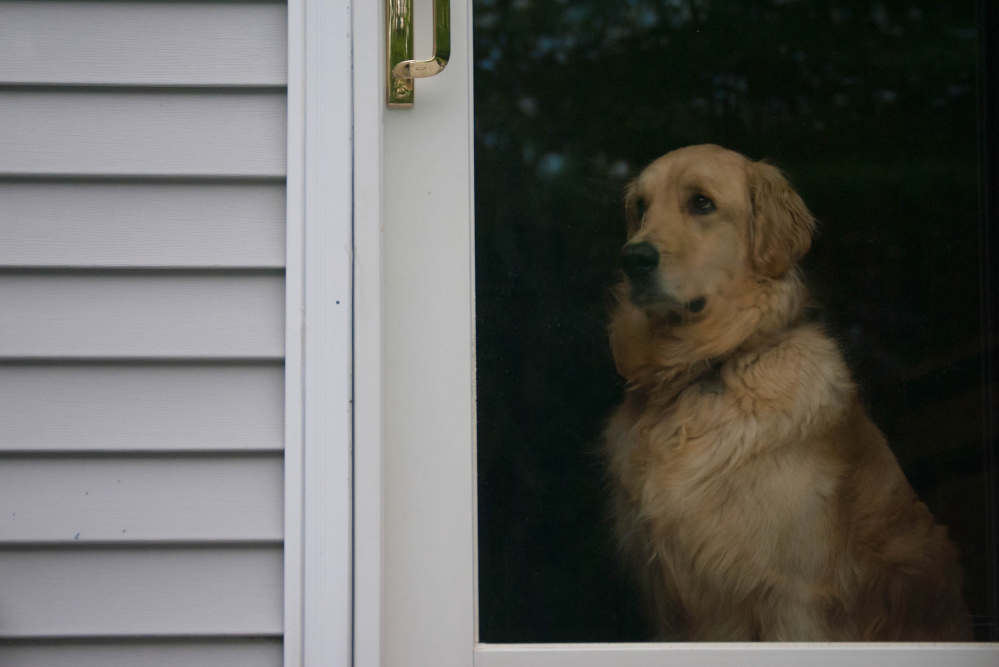 Sometimes we forget not everybody likes dogs. As pet parents, our dogs are our whole world and we want them to enjoy every moment of each day. Elton the Golden Retriever took it to heart when the delivery guy did not want to play. Having caring pet parents who take the time to think about the well-being of their pup is important.
The post from Elton the Golden Retriever's account is sad and uplifting. Elton is being comforted by his human parent who is cradling him in his arms. The captions tell the story of Elton trying to say hi to the delivery driver. The delivery driver is afraid of dogs and Elton believes he has done something wrong. Elton's owner explains he reassured him he did nothing wrong. Elton is described as a kind-hearted boy. Ellie Goulding's song playing over the video adds another layer of emotion to the post.
It is easy to forget our dogs are emotional animals we need to be concerned about. I have never seen a dog look so upset about a human not wanting to interact. It shows how much a part of the family Elton is. Elton's sad eyes pull on your heartstrings and make this an emotional post. The reaction and care taken by Elton's owner to comfort him show how much he cares.
The post creators clarified the delivery guy did nothing wrong when he met Elton. Elton's owners have been responsive in the comments. Aaron Cole comments, "As a UPS driver that loves the dogs on my route, I will need to come to meet Elton." Barbara was concerned and full of praise, "Oh poor Elton! He was just trying the be the welcoming committee! I know you're making him feel better, Dad🥰🥰🥰🥰" Vidhi's comment gives some context to the situation, "I'm scared of dogs, but I assure you, it's not your fault, Elton!! It's my brain reliving past trauma 🥺"
Read More From Pawesome
Elton the Golden retriever seems like a sensitive soul. He had a bad experience with a delivery driver. The love in Elton's home will be enough to see him make a full recovery.