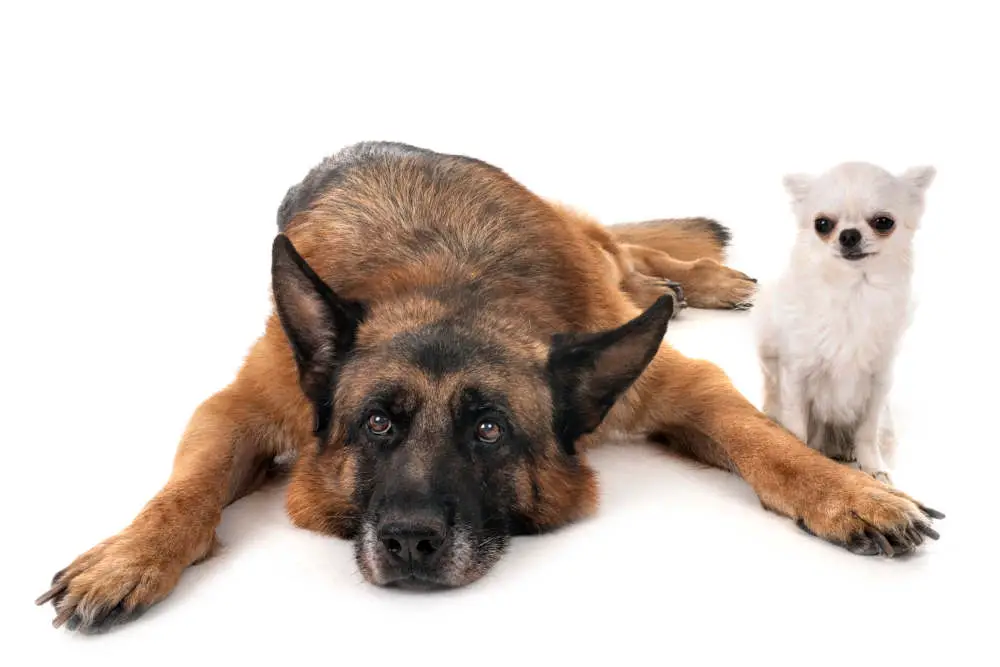 There's always something iconic about a great mix. Whether we're talking about swirled ice cream or designer dog breeds, sometimes magic can happen when the right combination occurs.
At the beginning of this sweet video, a question is asked. "Have you ever seen a Chihuahua X German Shepherd?" It is then that we receive a few close-ups of the darling dog. From its adorable paws to its fabulous face — which looks like a miniature GSD's — this pristine pooch is all kinds of cute. With over half a million likes on the video, it's clear that this divine dog has a way of attracting fans. The pup's unusual looks would make them stand out in any crowd.
It's fun to be reminded of the fact that beauty comes in all shapes and sizes — and certainly some unexpected packages!
Unsurprisingly, the video racked up a number of comments about the dog's iconic appearance. Marie wrote, "It's a German Shepherd, but in lowercase." However, many of the commenters seemed to believe that maybe the dog's owner got the breeds wrong. One of the most popular comments was from Ash Alexandra, who wrote, "Chihuahua? Looks a corgi mix lol." Ami.aracely chimed in with a similar sentiment, saying, "Chihuahua + German shepherd =corgi doppelgänger". Many of the humorous comments were curious about the dog's specific parentage, wanting to know which parent was the dad and which was the mom.
Read More From Pawesome
Although this darling doggo's ancestry may be in question, the one thing that is indisputable is his unique and gorgeous appearance.