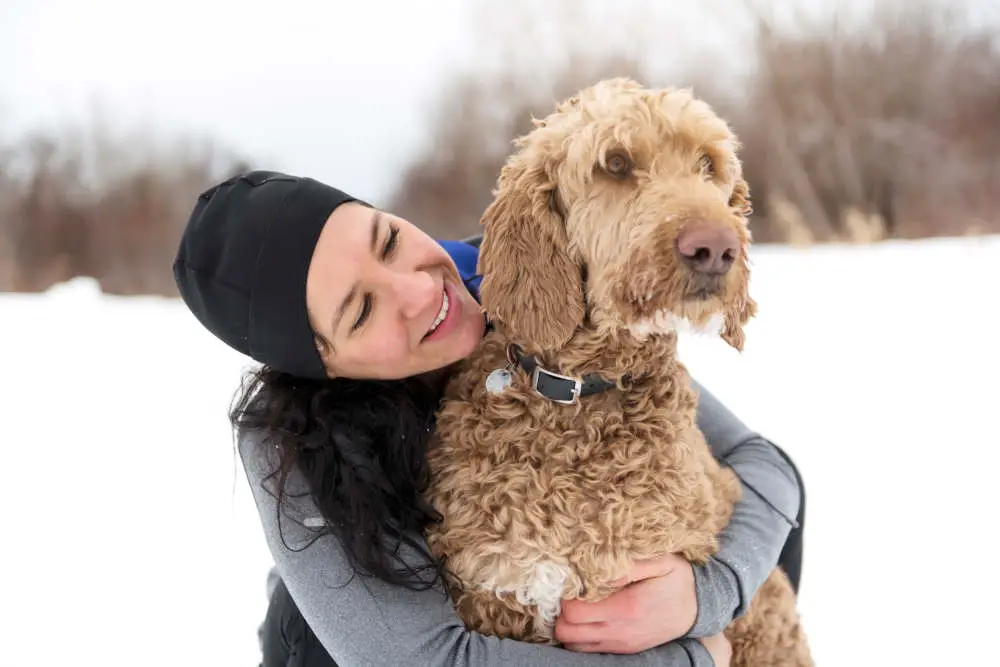 How cute is this Goldendoodle? The TikTok post from imgoldenivy is one of the funniest we have recently seen. Goldendoodles are fashionable at the moment. These are among the most beautiful dogs around. Do dogs have an internal theme song? According to imgoldenivy, the answer is yes.
This is a short and straightforward TikTok post that is very effective. The sound fits well with a post titled, "her internal theme song." The Goldendoodle sits and stares into the camera. her breathing is almost in time with the sound of the post. The camera starts way back to show how miniature and cute this Goldendoodle is. The camera zooms in on the pup sitting beside a couch. The post continues with the camera zooming in closer until it is close to the face of the dog. The Goldendoodle does not move and takes part in the video like a champ.
I love Goldendoodles. Not as much as I love poodles, but they come a close second. This is a funny TikTok post that made me laugh many times. It's easy to think our dogs are sitting and waiting for us all day, which this Goldendoodle seems to be doing. The sound added to the post makes this post a must-see for all dog enthusiasts.
Imgoldenivy's TikTok post is gaining popularity and there are plenty of comments about the video. Audrey Fan seems to be a fan of the music over the post, "and then another hehe hehe 👁️👅👁️" Shiasu_Sama believes plenty is going on in the puppy's head, "It's a permanent flying rainbow super ride in there!" Keppaless1 reflected the thoughts of many with the comment, "I don't know your dog, but I do know this song fits perfectly 👌"
Read More From Pawesome
This is a funny TikTok post that is simple and fun. Goldendoodles are so pretty and excitable that we can't help but love them.