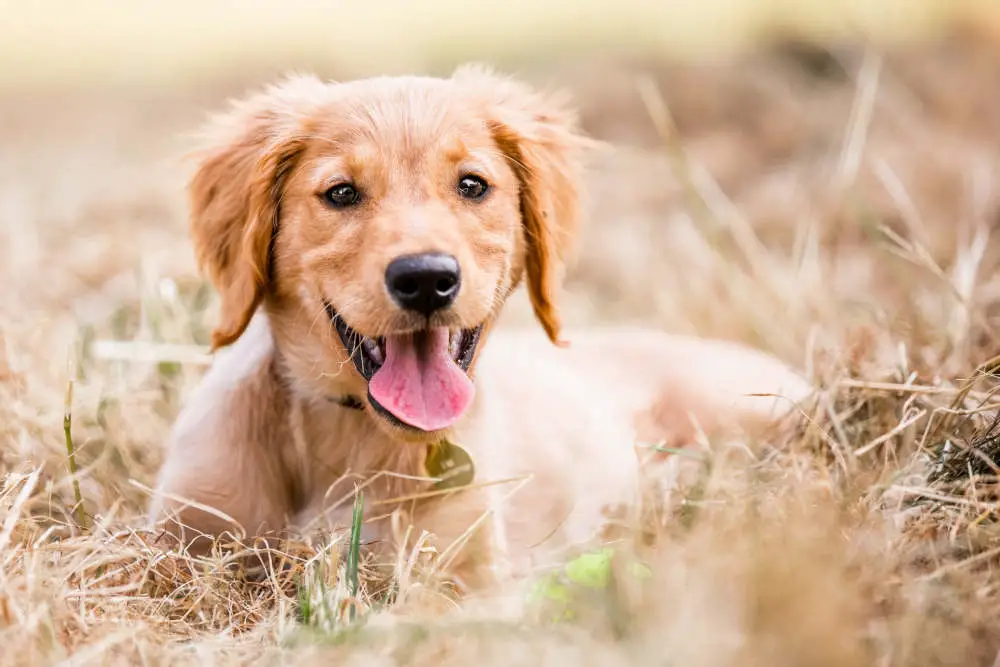 Staying safe on the water is important, but this pup's reaction to its life jacket is amazing. The golden retriever puppy does not want to try on his new life jacket and makes sure to act like it is a lead weight. We challenge you to watch this Tiktok post from Tuckerdagolden and not laugh.
You can say Tucker the Golden Retriever has a big personality. A dog rarely has such a bold reaction to a life jacket. The post opens with Tucker's human dad clipping him into his new life jacket to make sure he is ready for a day on the water. After his owner picks him up, Tucker reacts to his new life jacket by collapsing on the ground. After regaining his feet, the retriever topples to his right without moving his legs. A faceplant follows and funny captions are available. Tucker wants to be free from the restraints of the life jacket. He continues to topple to the ground whenever he regains his feet.
I love Tucker because of his amazing personality. he does not want to wear his life jacket and makes sure everybody knows about it. Few puppies would act in the way Tucker does. Did I mention Tucker is hilarious?
There are plenty of comments for the post titled, "We grabbed the lead vest by mistake." Dawn Taylor 4465 thinks Tucker has talent and comments, "and the award for most dramatic pup ever goes to……😂😂😂😂" Brian Clark comments, "I can't stop laughing. So damn cute 🥰🥰!" Erin Cook is a fan of Tucker, "Could watch this all day."
Read More From Pawesome
Tucker did not enjoy his first experience with a life jacket and turned it into a hilarious TikTok post. I could watch Tucker's escapades every day.