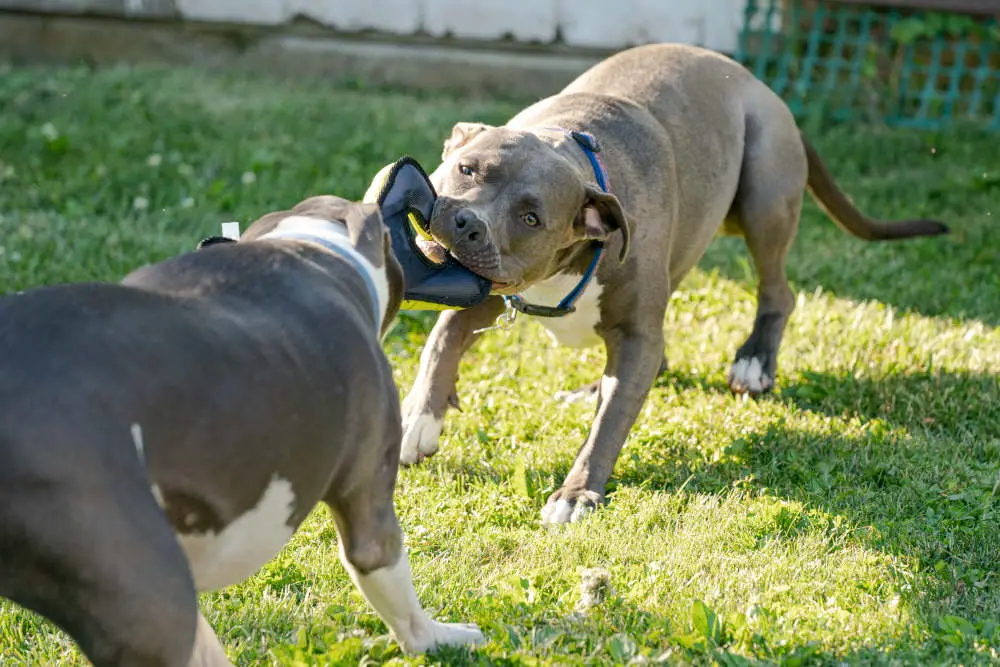 It's the time of year to dress up your pampered pooches in the cutest and most adorable costumes. There is nothing as cute as a dog wearing a costume. There are so many to choose from, and this is the perfect time to let your dog shine. Two Pitbulls named Knight and Aston make wearing costumes look fashionable. These two adorable dogs can wear anything.
Knight and Aston's owners often share videos of the sibling's adventures on the TikTok channel @knight_thepit. In a recent video, the two adorable Pitbulls show off a variety of costumes. The TikTok video begins with both Pitbulls snuggling together. So cute! Then the TikTok video goes through a montage of Knight and Aston wearing different costumes. The first costumes are wonder woman and superman. The second costumes they wear are Mickey Mouse and Minnie Mouse. The third set of costumes the Pitbulls wear is a Belle costume and a tuxedo. Finally, both dogs end up wearing UPS delivery costumes. The video ends with both dogs standing at the front door as if making a delivery.
These two Pitbulls are adorable. They are ready for Halloween and an evening of trick or treating for some dog treats. I can't wait to see which costumes they will wear next.
These two sweet Pitbulls charmed many of the TikTok viewers. Viewer @sharaonsereneck said, "Oh my goodness! Cuteness overload!" And @marniehumphrey883 commented, "Absolutely gorgeous! Lots of love! So sweet from North Carolina." While @mackensierussell said, "I'm obsessed with them." Everyone loved the dog costumes and had many compliments for Knight and Aston. TikTok user @tatted_01 proclaimed them the "Two superstars of TikTok."
Read More From Pawesome
Knight and Aston had a great time dressing up in different costumes. Their personalities and friendly attitude shine through. This is why they have many fans on TikTok that watch their many TikTok videos.