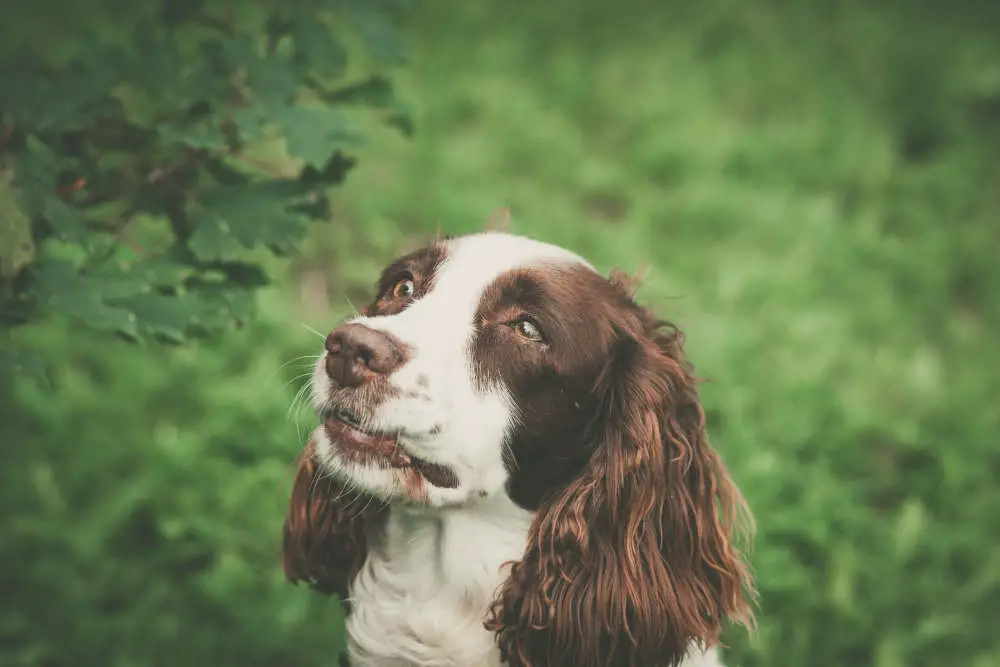 Sometimes owners are perplexed when their dog arrives from the daycare in a particular condition. This was the case for the owners of Emma, a German Shorthair Pointer, whose left ear was always wet and slimy. The reason for the ear's condition is the result of Emma's doggie friend, Finnegan, mouthing and chewing on Emma's ear.
A TikTok video of Emma and Finnegan was uploaded by @dogslaycare to their TikTok channel. The TikTok video begins with Emma standing by herself in front of some dog crates. Other dogs are walking in the background. The scene changes with Emma and Finnegan on a blue apparatus. Finnegan is mouthing on Emma's left ear. Emma cringes in discomfort. The video ends with Finnegan still mouthing and chewing on Emma's ear.
The friendship between Emma and Finnegan is sweet. It seems like Finnegan gets comfort from mouthing and chewing on Emma's ear, but though Emma seems tolerant of the ear chewing, she does lower her head. This could be a sign she is trying to avoid getting her ear chewed.
TikTok viewers had different opinions of the video @skyenatalie said, "My dog goes to daycare and does this to literally every other dog. The workers call it Tommy's cleaning service." And @kimberlymckenzie537 said, "We had a Labrador and a GSP, and the Labrador was always mouthing his ears like this. Never saw it before. So glad you posted this. Both dags have passed." Other TikTok viewers were concerned for Emma. @b0ngwater.59 said, "I don't know if it happened to your dog, but don't let them because the ear can get infected and get redness and itch."
@alexyssbrooks said, "This can actually cause cauliflower ear for the dog, which is extremely painful." And @jacenderpp responded, "Not sure if it's the same thing that happened to mine. Caused a scab that fell off and is now missing a tiny chunk of her ear." And @alxyssbrooks replied, "The entire ear usually swells massively." And @aileengacia 83 said, "It's called a hematoma." @kenziegraves0330 commented, "It's an ear hematoma when that happens. It fills with fluid, blood, infection."
Read More From Pawesome
Though Finnegan mouthing Emma's ear looks sweet, the overall consensus of the commenters was to warn other viewers that this behavior could result in a hematoma and require veterinarian care.