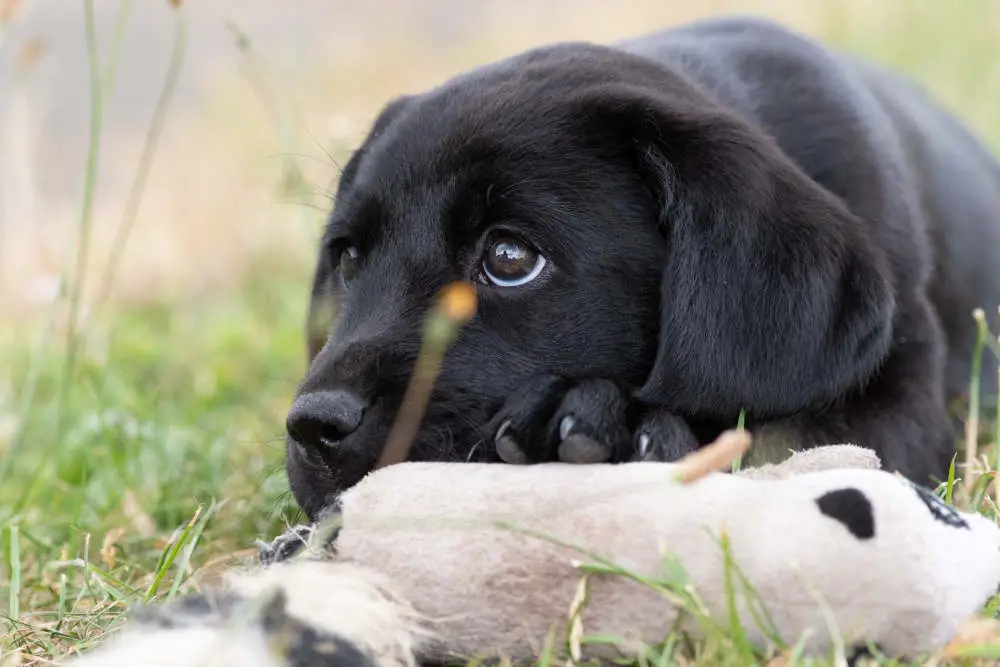 The title, "Just a Big Baby" is right about the pampered pooch in this TikTok post. Camillathesingingdog's TikTok account shows the life of a pup who carries a tune. The dog does not seem to like being told not to bite her mom's hand. Every dog likes to chew but pet parents do not like the pain it can cause.
The post is simple and effective, with Camillathesingingdog going through her repertoire of vocal exercises. The pup is resting her head on her mom's shoulder and trying to bite her fingers. After a few seconds, Mom says no to having her fingers bitten. After Mom says no, Camilla starts whining in a tuneful way. The dog whimpers and whines through the rest of the post because she is not allowed to chew on her mom's fingers.
Camillathesingingdog is a favorite of mine. I love the way the dog is vocal about her emotions, whether she is happy or sad. Every pet parent who has raised a puppy will be able to sympathize with Camilla's mom. Dogs like to chew on our fingers and it doesn't always feel good. Camilla is hoping to change her mom's mind, but she is fighting a losing battle.
The Camillathesingingdog account has lots of followers who like to post comments. We can all understand the comment from its_me_alaska, "But mooooom, this is my love language 🥺!" Briana Itzel seems to be taking Camilla's side of the argument, "Awww 🥺😂 he's like " mooommmm!!! Just a nibble! Pweaaasseeee!!!!" Salma Amr followed a similar line by commenting, "YOU HAVE TWO just give him one 🥺🥺"
Read More From Pawesome
This is a funny video that shows the bond between the dog and her pet parent. Biting your fingers is never a fun moment but we can all sympathize with the pup as she wants to get her way.