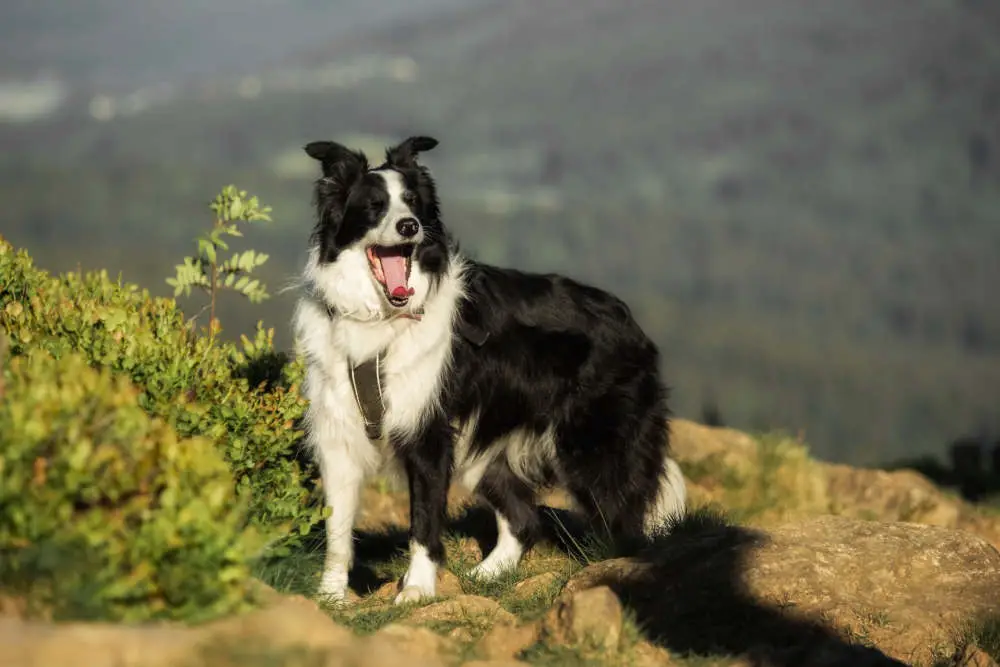 A Border Collie found himself inside a stranger's house and then dashed outside quickly. Poor thing panicked when he realized the homeowner was not his owner and he was in the wrong house.
Content creator Oli Marr, the owner of the TikTok channel @brotheromarr, uploaded a funny video of a wayward dog in strange surroundings to his channel. The TikTok video begins with a homeowner walking from his living room to the kitchen. Next, we see a Border collie calmly walk inside the kitchen from an open door, and then the Border collie walks right up to the owner, who says, "Hello." At this moment, the Border realizes this is not its house and scrambles out of the house in a panic. The video ends with the Border Collie running out of the open door.
That poor Border Collie must have been scared when he realized he was in the wrong house. That moment of realization and the quick exit was quite funny.
TikTok viewers had much to say about this Border Collie @valent.pacheco said, "When you walk into the wrong class on the second day of school." And @ruesait said, "When you accidentally go into someone else's car." @metropilon replied, "Bro, I did this, and the mum snatched her baby so fast. I felt awful." @kb.2020 commented, "His face when he looked up and realized." @dunkin.ducks said, "At first, she thought you did some redecorating." Some TikTok viewers have had the same experience of entering the wrong home. @whomst.is.lemon said, "Me that one time I walked up a story too high and walked inside my upstairs neighbor's house because apparently, they leave their door unlocked. Their dog tried to eat me." Most TikTok viewers found this Border Collie's reaction hilarious. Some shared a similar experience.
Read More From Pawesome
Fortunately, this Border Collie walked into a neighbor's friendly home and went home after he realized that he was in the wrong house.