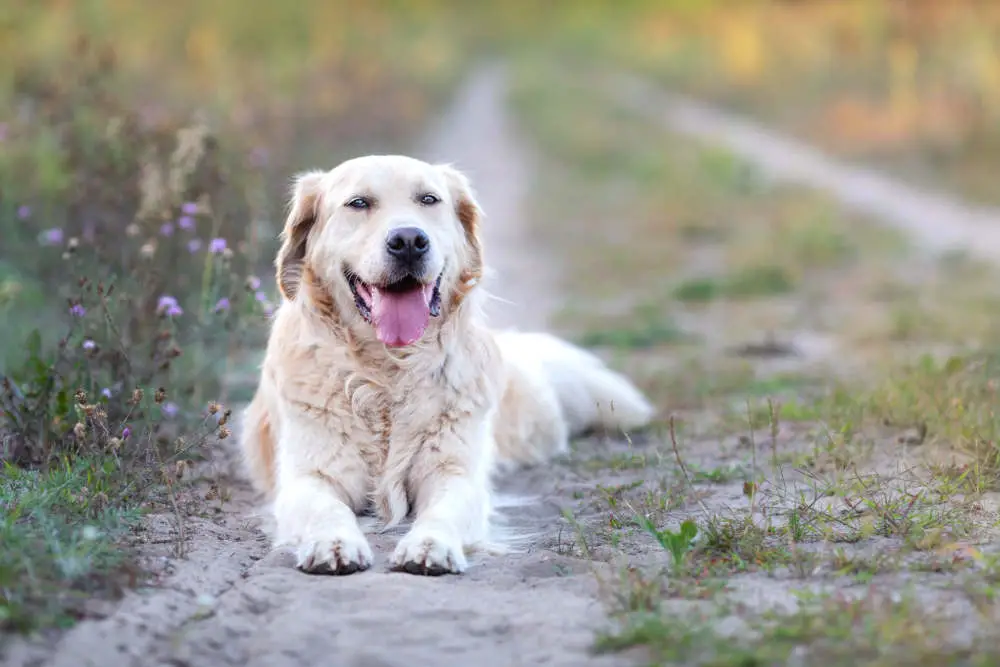 Some dogs have a sense of humor. For example, a Golden Retriever could not help but make fun of his owner's recent injury. Furthermore, he imitated his owner by limping as soon as he returned from the hospital. Too funny! Although his owner did not think so.
The TikTok channel @mrpets1 uploaded this hilarious video to their TikTok channel. The TikTok video begins with the Golden Retriever's owner opening the door to their home and limping inside. A bandage is wrapped around the left foot, and it's obvious the owner has injured their foot. Next, the camera shifts inside the house, and a Golden Retriever is peeking around the corner. The Golden Retriever walks around the corner, lifts a foot, and starts to limp. The Golden Retriever continues limping back and forth, mocking his owner. Next, the owner tosses a shoe after the Golden Retriever, and the dog runs inside his crate. The dog pulls the door closed with his paw and stays inside the crate. The video ends with the dog looking out from its crate.
This dog is very smart. It made fun of its owner's limp, and he had to have known what he was doing because he ran inside his crate at the end of the video. This Golden Retriever has a dark sense of humor.
TikTok viewers had mixed reviews about the Golden Retrievers' actions. @c_litch1 said, "This happens a lot with dogs. Especially a smart breed like this. You're alpha, and he just wants to fit in with his pack." @user7375435049053 said, "Running back and forth of you laughing." And @hazel_eyes00 replied, "That dog is funny. He's saying, 'I feel you're pain…while laughing hysterically.''' And @williamjohnson796 said, "Smart dog! With a great sense of humor." While @katie420 said, "Imagine being bullied by a Golden Retriever." @kellypalmer625 said, "The funny part is the dog locked himself in at the end." And @redbonix69 replied, "He really said, 'I'll see myself out.' after taking the joke too far." Most viewers thought this dog had a sense of humor, but two viewers thought that his behavior was a way of showing sympathy. We will never know. I just know that this was hilarious.
Read More From Pawesome
This Golden Retriever's owner believes that his dog humiliated him by acting up and limping. And from this hilarious video, it sure looked like it.