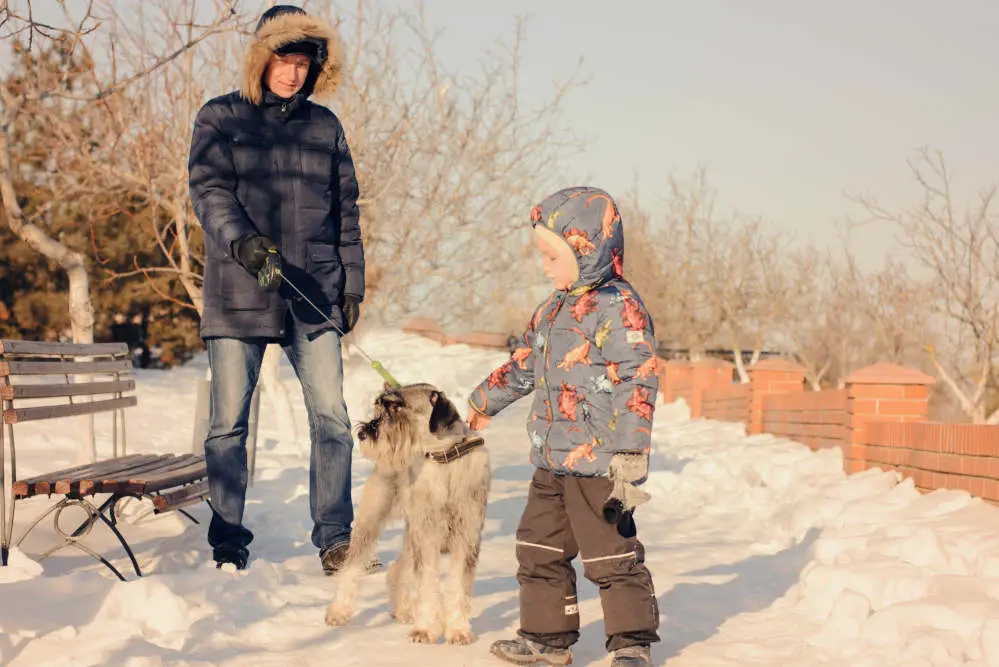 We're hoping these two are best friends playfighting over a hat. The TikTok post, "Bro has beef w a dog" from House of Highlights made us laugh. The little boy does not want to lose his hat and tries his best to fight off the dog. The dog uses its intelligence to wait for the boy to fall over before taking his hat.
The post has perfectly matching sounds to go with the fight between the boy and the dog. The post opens with the dog jumping at the boy as he pulls his hand back to hit the pup. The boy is wrapped up for a cold day wearing a winter jacket and hat. The boy swings at the bouncing dog before spinning and falling over. The dog pulls the hat off the boy's head and walks out of the barn.
I'm happy the boy didn't hit the dog but his reaction makes me think they are playmates. The music and the images combined to make me laugh at the attempts of the boy to protect his hat.
There are thousands of comments associated with this TikTok post. Most of the comments see the funny side of the clash between the dog and the boy. Siahtube comments, "The dog said gotcha hat!" The comments include ElijahBah98 stating, "Mugged by a dog is wild 💀!" Robbie Watching You followed the common theme by commenting, "No way bro lost to doggo😭!" Adrian joined in with the comments, "The dog weaved him dropped him then stained him🤦🏽‍♂️."
Read More From Pawesome
There is a lot to enjoy in this TikTok post from House of Highlights. We hope these two are the best of friends who had a disagreement over a hat. No matter what happened to start the fight, that is one smart pup.