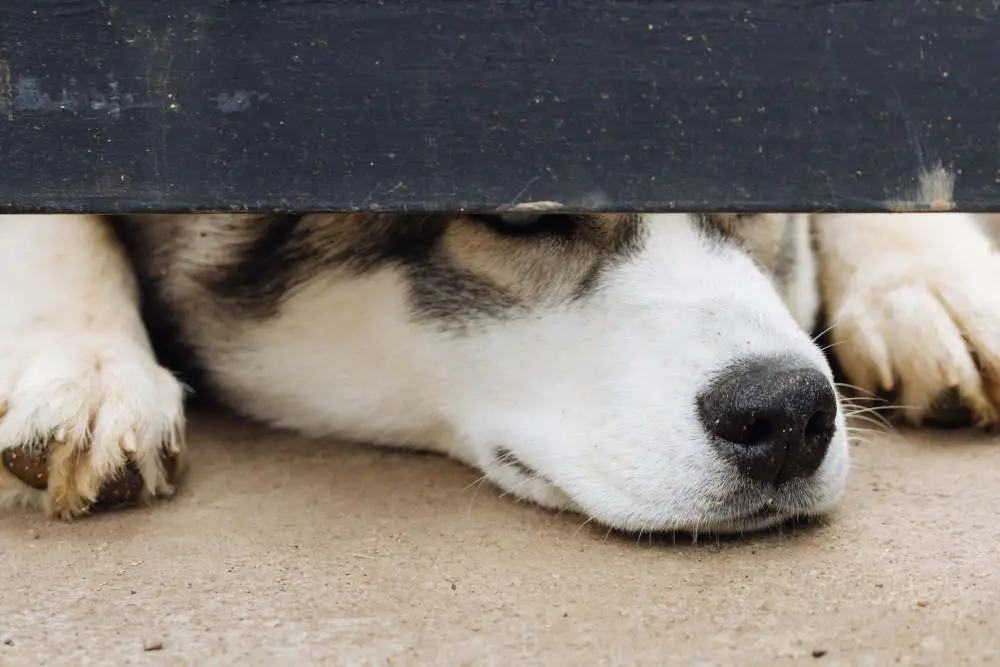 Most of you have played Simon says, where you must follow whatever the speaker, Simon, has said. If Simon says jump, you jump. Nobody has tried playing the game with animals, or at least you wouldn't expect it to work in the same way.
In the video below, we meet a beautiful husky lying wide-eyed, playing with its owner. Our husky's name is Moon, and as the game goes, "Moon, Simon says speak." To which he growls. The game goes on as he is then asked to roar. He lets out a low whine, showing he's not as eager to do everything he says.
The game gets more interesting as Moon is told to say Helloooo and says something close to a hello. However, he seems to have trouble barking and can only let out a low whine. His owner laughs at him. She's never seen a dog that couldn't bark. Even after coercing him, he adamantly refuses to bark. He even starts throwing tantrums and says something along the lines of, "I am not listening to Simon anymore."
Well, it's a rare thing to see a dog that cannot bark, but im even more amazed that he is capable of trying to communicate. Not only do his eyes seem intelligent, but he can speak in his own way.
One user in the comment section, @ brynnie bell, was also amused by the "iM nOt lIsTeNiNg To sImOn aNyMoREeeEeeEeeee." Clearly, he was tired of being made fun of. @ Tyler says, "I'm convinced dogs will be able to talk at some point because of us 😂." Let's hope it will end like that Rick and Morty episode where the dogs end up being good and not an evil revolution against humanity.
Another user @ 🤦🏻♀️, who is clearly a husky owner, says, "My husky does not bark. She only talks. Lol." So we can't really blame Moon for not being able to bark.
Read More From Pawesome
Dogs are a man's best friend, and this husky shows us how true the statement rings.