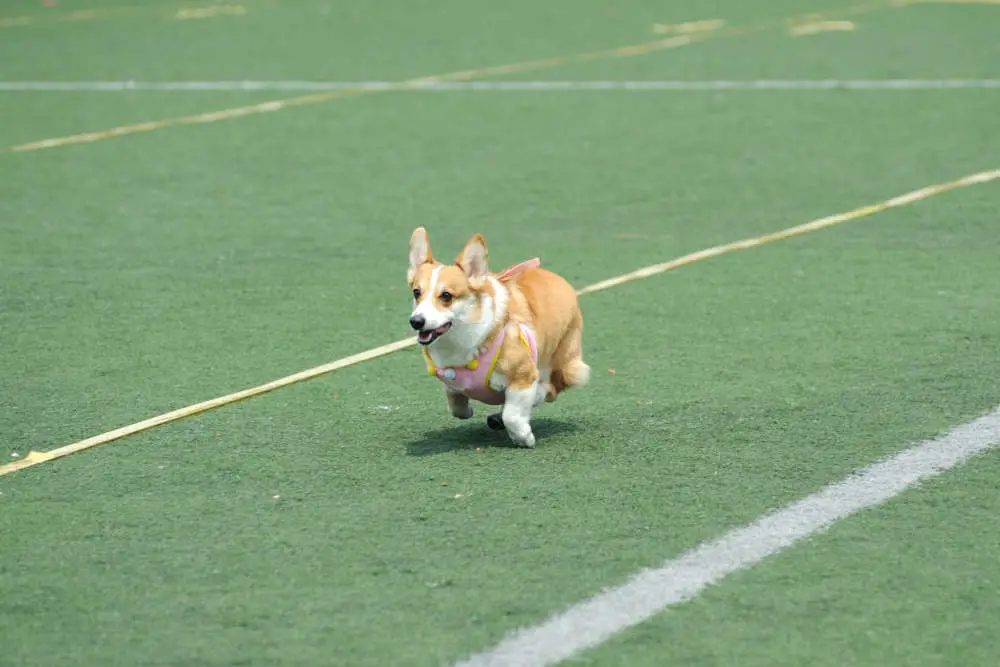 Corgis are not the first dog that comes to mind when you think of racing. Greyhounds have long been used for racing for their long legs, body shape, agility, and quickness. However, Corgis are cute with their short legs, adorable appearance, and small tails. Yet the Cogi is a very sturdy and athletic dog. The Pembroke Welsh Corgi and the Cardigan Welsh Corgi were bred for herding cattle, so it's no surprise that these adorable dogs are also hard-working and athletic.
Sports channel ESPN covers all things sports related, including the Cogi races. ESPN uploaded a clip of the Corgi races to their TikTok channel @espn. The race was exhilarating, funny, and cute at the same time. The TikTok video begins with a row of corgis in the box and ready to start the race. The race caller calls out, "There they go." As the gate lifts and the Corgis run out of the boxes. Running as fast as they can with their little legs. "The the outside, Emmet takes the lead," says the race caller, "On the inside, it's Little Lord Fauntleroy." The video ends with the Corgi still running.
It's strange to think of such a short mid-sized dog as athletic, which is why we probably think it's a bit funny to see these dogs racing. We tend to think of Corgis as cute companions, but these little corgis sure ran fast, each trying to win the race.
TikTok viewers were amazed at the speed of these Corgis @nick_smith6715 said, Bro, number 10 was flying." And @jacksonsportscard10078 agreed, "Number 10popped off." While @thomaselliotjr1 said, "The purple one is speeding." Referring to the Cogi with the purple shirt. Due to the competitive aspect of the race, there are bound to be rivalries between competitors @lex.a.522 said, "The way they bite and bark and run and everything." While @ryanlive23 commented, "Number 1 and 3 had beef." And @bluemarlinlover responded, "Yeah, it's a classic corgi racing rivalry, Biscuit vs. Sir barks a lot.
Read More From Pawesome
The race was exhilarating. Watching as the Corgis ran for the finish line. The race was tight, and we were on the edge of our seats, watching as each Corgi headed for the finish line.