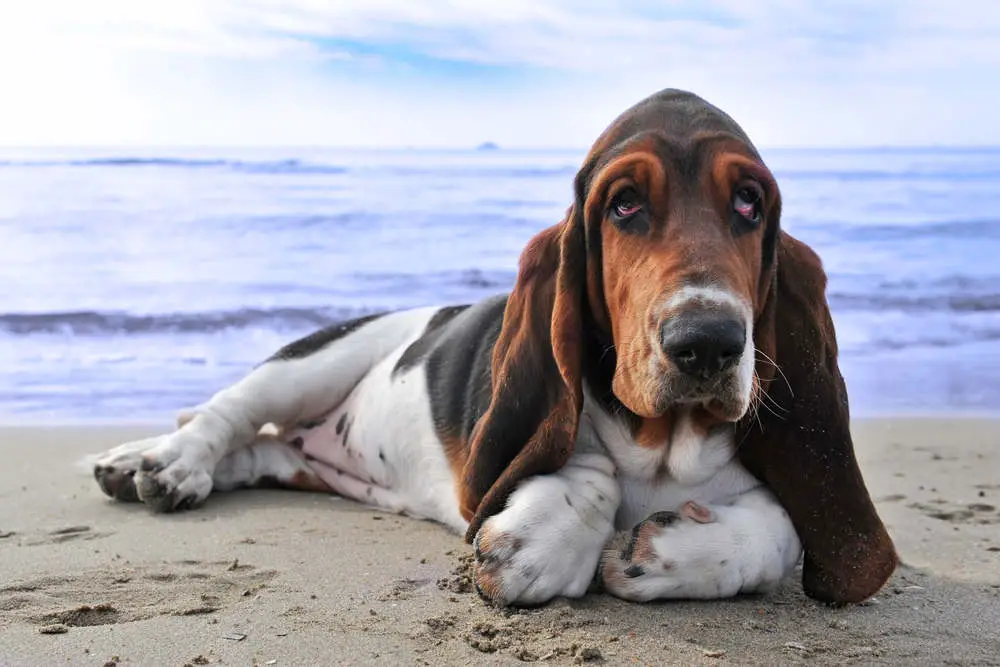 Winston is a Bassett Hound who can carry a tune like very few other dogs. Winston and his owner, Lou Ryan, like to sing on TikTok, with the dog enjoying this attempt at autotune. The Bassett Hound enjoys howling and mimicking his owner. This is a fun TikTok post that left me laughing as I listened to Winston mimic the sounds of his owner.
The video opens with Lou and Winston sitting together. Lou tells Winston his fans are waiting for him to give them some bars. The Bassett Hound is already getting vocal before Lou sets the autotune up. The Bassett Hound sneezes and gets ready to sing for his owner and the audience. Lou says he is going to start Winston off and sings through the autotune software. Immediately, Winston begins to howl and make as much noise as possible. This is your chance to enjoy the sound of a Bassett Hound howling through autotune.
Does Winston need to have his howls passed through an autotuner? Winston sounds great without any help, but this TikTok post is an experience. Winston is a beautiful dog with a big personality. I love watching Winston howl for his owner and the pair enjoy making noise together.
The video has more than five million likes and plenty of comments to choose from. Among the comments is this from ActuallyitsBella, "This has me giggling so hard!" Kobeni my beloved thinks Winston has a future in music, "GET THIS DOG A LABEL!" Malko is one of many who enjoy Winston's autotuned yawn, "Bruh the yawn is good😳😳!" Ciaran is a fan and commented, "That ain't a dog that's a DAWG!"
Read More From Pawesome
Winston is a talented dog who may have a future in the music industry. This TikTok post shows Winston's huge personality and his relationship with his loving owner.