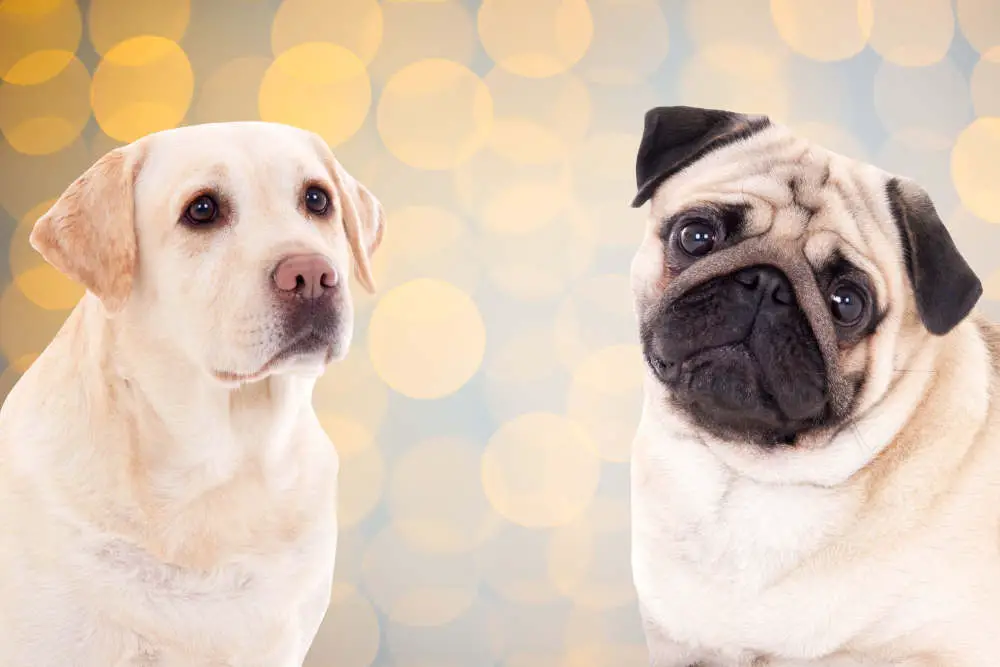 The friendship between dogs is heartwarming. A Golden Retriever named Bear lost his former dog brother, Pugsly. His family brought a new pug named Candice home, and Bear loves his new sister. Bear and Candice's owner uploaded a video of their friendship.
Bear and Candice's owner uploaded the TikTok video to the channel @thatgoldendog. The TikTok video begins with Bear taking a ball to a tan pug and then stands next to the pug. The text overlay asks, "Bear, why do you love pugs so much?" The video continues, and we see Bear and the tan pug lying on a dog bed. As the video continues, we see Bear as a puppy with an elderly black pug, and the text overlay says, "They make me think of you." The video continues, and we see an adult Bear with an elderly pug. The video clarifies that Bear loves pugs because it makes him think of his former pug brother, who passed away. The video ends with an adult bear trying to squeeze into a smaller dog bed next to Pugsly.
From the video, it's evident that Bear was a puppy that grew up with an elderly black pug named Pugsly. He loves his new tan pug because the pug reminds him of Pugly. It is heartwarming how much Bear loves his new brother.
TikTok viewers were emotional at Bear's love of Pugsly and Candice. @kellybshelton wrote, "This brought tears to my eyes. Dogs are just the best." @imperfectmisfit29 said, "I'm not crying much." @kmpt56 said, "This is so beautiful."
Read More From Pawesome
Even though it's sad that Pugsly passed away, Bear's love for him continues with other Pugs.