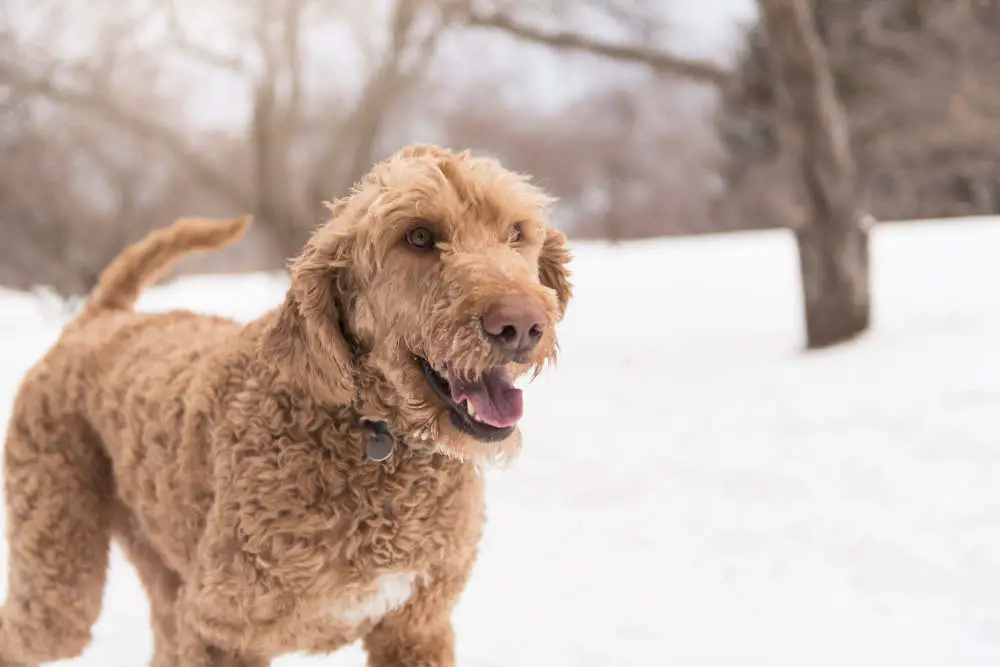 Brodie the Goldendoodle is an internet sensation who is loving life with his family. The TikTok post, "Brodie isn't afraid of escalators anymore, but he still likes to be carried" shows the loving relationship between Brodie and his pet parent. Brodie may not be scared of escalators but he loves being carried by his Dad as they make their way onto the Metro.
The video starts with Brodie and his Dad walking toward the Metro Station. Brodie is a Goldendoodle who attracts attention everywhere he goes. As Brodie arrives at the escalator to the Metro station he slows down and waits on his Dad. Brodie hops into his Dad's arms as they head down the escalator into the Metro station. The camera follows Brodie and his Dad as they move down the escalators to the amazement of his fellow travelers on the subway. Travelers moving up the escalator look shocked at the image of the Goldendoodle being carried down the escalator.
Brodie is the cutest Goldendoodle and seems to be a gentle giant. I love the relationship between Brodie and his Dad. "Am I Wrong" is the perfect song for this video, in my opinion. Some people may say Brodie doesn't need to be carried by his Dad but I think the pair have a great relationship.
The comments on the video show many people share my love of the relationship between Brodie and his Dad. FuZu commented, "Now that is a Dad🥰" The TikTok account, BrodieThatDood was praised by vaisol as "the best dog TikTok account!" Emily commented, "imagine being the people on the other side of the escalator 😭"
Read More From Pawesome
This is a fun and loving video that I could watch for hours. Brodie loves his Dad and vice versa. Seeing them ride the escalator together is sweet and funny.