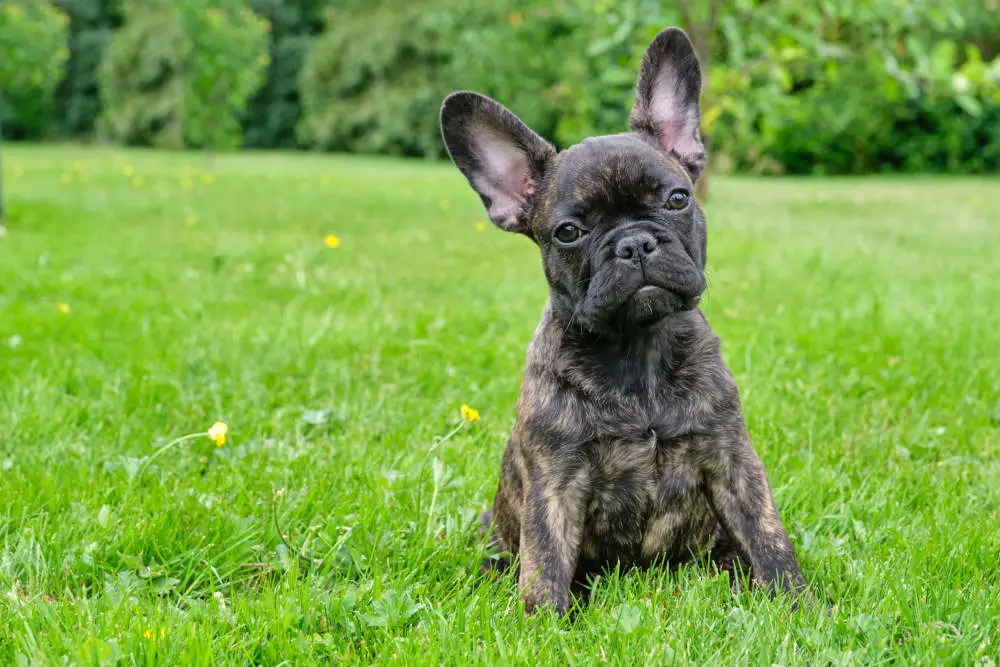 Part of owning a dog is understanding that sometimes there might be a little accident. Though a dog may be potty trained, there are occasions when they cannot go outside quickly enough. Or sometimes, illness or an infection may cause temporary incontinence. It's not the dog's fault.
One cute little French Bulldog Chopper recently had a little accident. Chopper's dog mom, TikTok user @gettothechoppafrenchie, recently uploaded a video showing what happened after Chopper peed on the floor. The video starts with Chopper nervously watching as his mom walks down the stairs and steps into a puddle of pee. The expressions on his face run the gamut from watchful, nervous, and stressed. Chopper was very concerned when he watched his mom's sock-clad foot step into the puddle. The video ended as Chopper's dog mom lifted her foot to look at the result of the accident.
Though Chopper looked apprehensive because he had an accident and peed in the house. It was clear that Chopper's mom understood that sometimes a dog has an accident inside the house. Indeed the caption of the video is "This is far too common." So the caption is clearly explaining that accidents in the house are frequent.
A few dog owners on TikTok understand how a dog could have an accident inside the house. TikTok user @Sydnee states, "Even worse when you wake up in the middle of the night for the bathroom, only to step on that and you're like…great…." While user @jmuldune says, "That's why I wear shoes in the house now." User @katarena suggested, "If it's a common occurrence, you probably need to have the dog checked by a vet! A potty trained dog should not frequently be going inside."
Read More From Pawesome
Sometimes a dog can't make it outside, and an accident happens. Chopper's dog mom is used to such accidents inside. And from the video, we see that Chopper is well-taken care of. It seems he just couldn't make it outside in time.