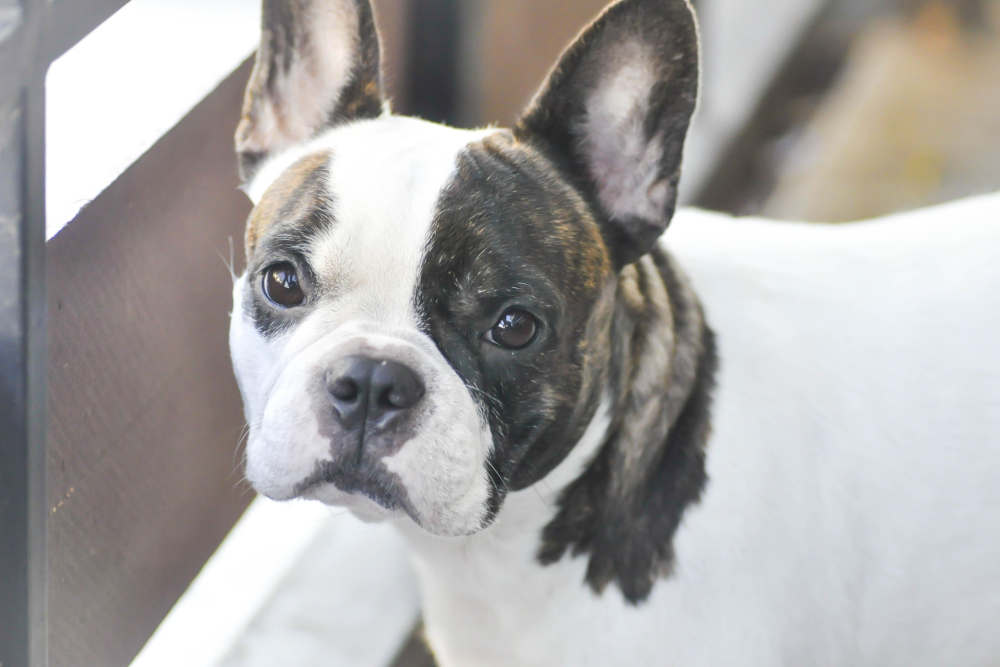 Dog owners know that some dogs aren't fond of baths. Some dogs try to avoid having a bath, but others love voicing their displeasure at an upcoming bath. For example, Walter, a French Bulldog, had a little mini-tantrum when he found his mom filling the tub with water.
Walter's mom uploaded a TikTok video to their TikTok channel @waltergeoffrey. The TikTok video begins with Walter standing at the edge of the tub, his paws in plain view and his head tilted back as he howls his displeasure about getting a bath. The text overlay says, "I know he understands what I am saying. Y'all can't convince me otherwise; watch." Walter's mom says, "Walter! Walter… what is wrong? You're not even getting in the bath. What is wrong?" Once Walter hears this, he tilts his head to the side. Walter stared off to the side until his mom talked again. Walter's mom tells him, "Yeah, think about it and think about how good your life is. What's wrong?" Walter looks to each side and up. The text overlay claims Walter is trying to look for an excuse. Walter's mom says, "Looking for a reason, good." The video ends with Walter staring at his mom.
Walter is the cutest dog. His mini-tantrum at having a bath made me laugh. He didn't know the bath wasn't for him, but he was ready to tell his mom just how much he hated the idea of taking a bath. The caption of the video said, "The most dramatic. And I can't stand it." It seems Walter's mom doesn't like his dramatic moments, but I think it's hilarious.
TikTok viewers had mixed feeling about the video @nerfedbunnyx said, "How he had to process that he wasn't the one getting a bath." @leahishungry said, "He was having bathtime flashbacks." While @sarahjane_mcc said, "Walter is the drama. I love him." And @lucykills1911 said, "He looked like he was about to cry when you called him out." @its_me_662 commented, "He was thinking of voicing his opinion again but thought better of it…such a diva." While @beautyred68 asked, "Am I the drama?" Yes, Walter is the drama.
Read More From Pawesome
This dramatic French Bulldog is too funny. It's okay, Walter. I know bath time is stressful, but it's okay. You'll be fine. This wasn't the day for a bath, but next time you'll be fine.