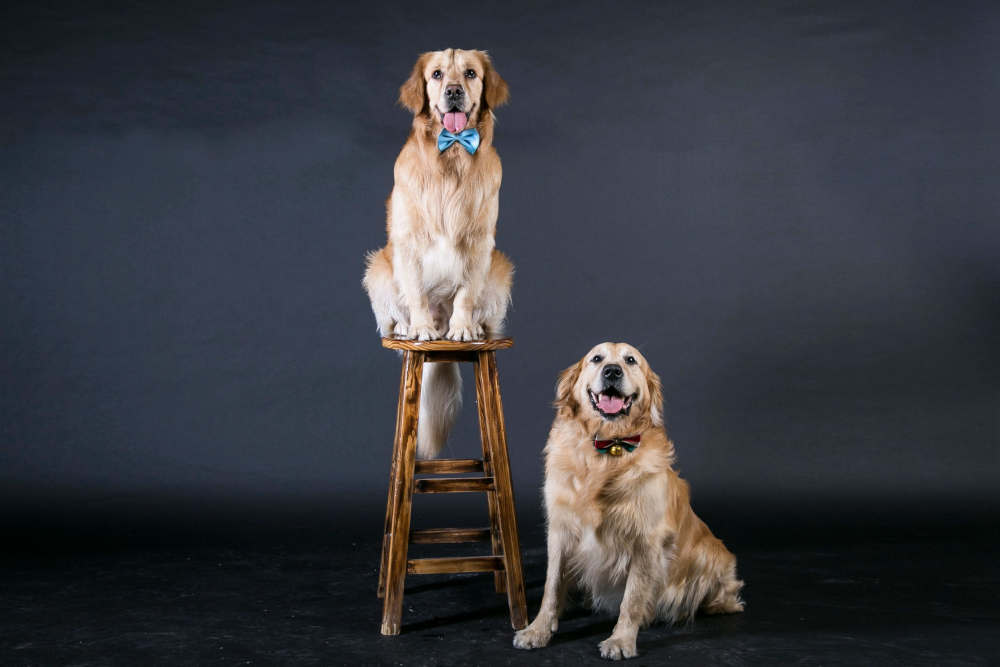 As everyone knows, having a dog is one of the great joys in life. Having two dogs is even better — even if it can make life a bit chaotic at times!
In this hilarious video, set to a funny Big Bad Voodoo Daddy song, @tbone319 notes that everyone who has two dogs knows that there is always the "good" dog…and then there's the naughty one. In this case, it's definitely Buddy who is the "crazy" dog. As his sibling calmly sits on the couch, Buddy goes wild on the floor, rubbing his back and rolling around adorably. Of course, it doesn't hurt that both dogs are absolutely adorable. These golden retrievers boast perfect coats and the cutest faces ever.
Indeed, it is good to remember that dogs — just like people — have their own quirks and funny personalities. Some have a bit more energy than their siblings, and the difference may be on full display sometimes.
With over 17,000 comments on this video, it would appear that many other pet owners could relate. Jake from State Farm (the official account) wrote, "They both look like good boys to me" and capped off his comment with an angel emoji. PatriotsFather could really relate to the content, stating "I have two goldens, one is an angel and the other is crazy." The fact that this comment was upvoted over 3,000 times would indicate that many other golden retriever owners were watching the video as well. GalacticSisters wrote "That's so relatable" in response to the video. Harshaan Kaur went a step further, writing, "Excuse me, when did you meet my dogs because I don't remember anyone else knowing them this well?" with a laughing crying emoji.
Read More From Pawesome
For those who love dogs, this is just an adorable reminder of how sweet and funny they can be. These golden retrievers feel safe and comfortable expressing themselves at home — and their parents aren't shy about filming them and putting their cuteness on display for the whole world to enjoy.