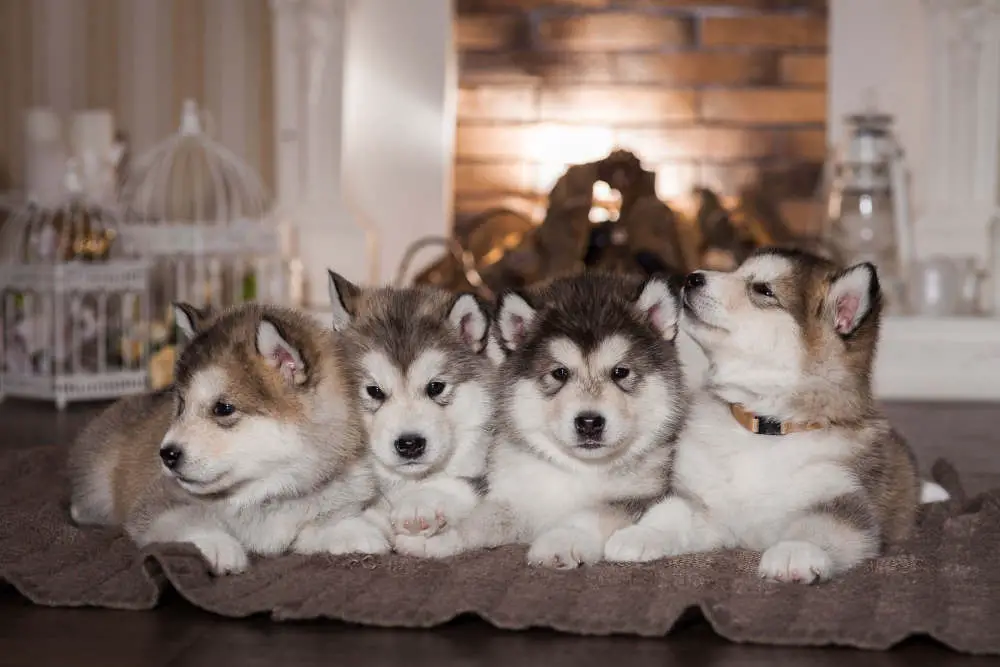 There is nothing quite like a precious puppy to put a smile on someone's face. Baby dogs have a way of spreading sunshine everywhere they go. In this compilation of cute puppy noises, the miniature canines seem to be testing out their abilities.
The video starts with one puppy squeaking as she yawns; she's so young that she hasn't even opened her eyes yet. Next, there's a husky puppy experimenting with his voice in hilarious ways. There is certainly no doubt that this little guy is going to be a talker. In the next clip, a tiny little moppet of a dog squeaks and squeals as he takes a toy to his owner. A litter of labradors comprises the next snippet, and they are absolutely adorable as they wrestle! Next up is a malamute pup who seems to be very comfortable vocalizing. She is followed by a black and tan pooch who seems almost surprised by his own voice! The video ends with several sweet labradors singing the song of their people.
There is something so relaxing about watching these tiny dogs begin to express themselves. Already, it is so easy to see that they possess big personalities.
Unsurprisingly, this video from @dogsoftiktok6 was a huge hit with viewers. Neckochan90 commented, "Awwww, these vocal babies are so cute!" while nightfire_PS4 chimed in to say "My sweetness levels can't handle this!!!! Ya killin me!!!!" Some of the most popular responses were from those who said the video was making them want to get another dog. With over 8,000 comments on the video, it seems likely that some will come back to it whenever they are having a bad day or just need a little pick-me-up.
Read More From Pawesome
In short, few things in life are as delightful as puppies. And when these puppies decide to put their voices to good use, magic can happen.