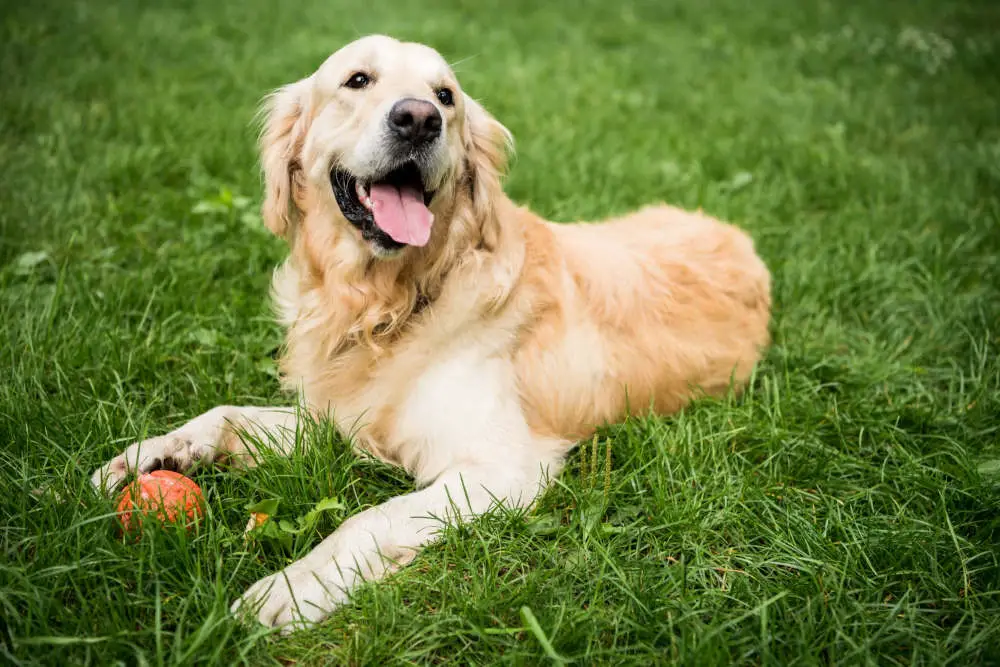 If there is one thing that every dog owner can acknowledge, it is that every dog has a favorite toy. And the love that a dog has for its favorite toy is wholesome and adorable. For example, a Golden Retriever, Charlie, has a favorite toy named Mr. Quackers. Mr. Quackers is a plush yellow duck.
A video was recently posted by @charliethegoldgen18, a Tiktok channel managed by Charlie's owners. In this video, Charlie's love for Mr. Quackers is evident as one of his owners wears a duck costume that looks exactly like Mr. Quackers. Before the video begins, we see a still frame of Charlie sitting in front of a life-sized Mr. Quackers and a Mr. Quackers plush toy lying right by his side on the floor. The video begins with Charlie lying in front of a couch holding a plushie of Mr. Quackers, and one of his owners walks into the room wearing a Mr. Quackers costume. Charlie is delighted and jumps on the life-sized Mr. Quackers in excitement. It's clear he wants to play with his favorite toy. Then we see Charlie lying on the floor, curled up to three Mr. Quackers plushie toys. The video then moves to footage of Charlie and Mr. Quackers running outside. Finally, the footage returns to the first frame in the video, and we see Charlie sitting in front of Mr. Quackers.
Watching this video, it was clear that Charlie loved Mr.Quackers and enjoyed playing with a life-size version of his favorite plush toy. The caption of the video reads, "Love my Mr. Quackers," and this is the truth.
Several Tiktok users enjoyed watching Charlie's joy as he played with a life-size Mr.Quackers. Tiktok user @smiley_bev said, "I love this. He wasn't letting Mr.Quackers go." And @hannahbirchall23.mck stated, "That's adorable. Charlie really is a lucky boy." However, another Tiktok user, @kentuckykrys, said, "You know he has to do this once or twice a week now."
Read More From Pawesome
It is very satisfying to make your dog's dream come true, and Charlie's owners did that by bringing to life his favorite toy when his dog dad dressed up in a costume of Mr. Quackers.