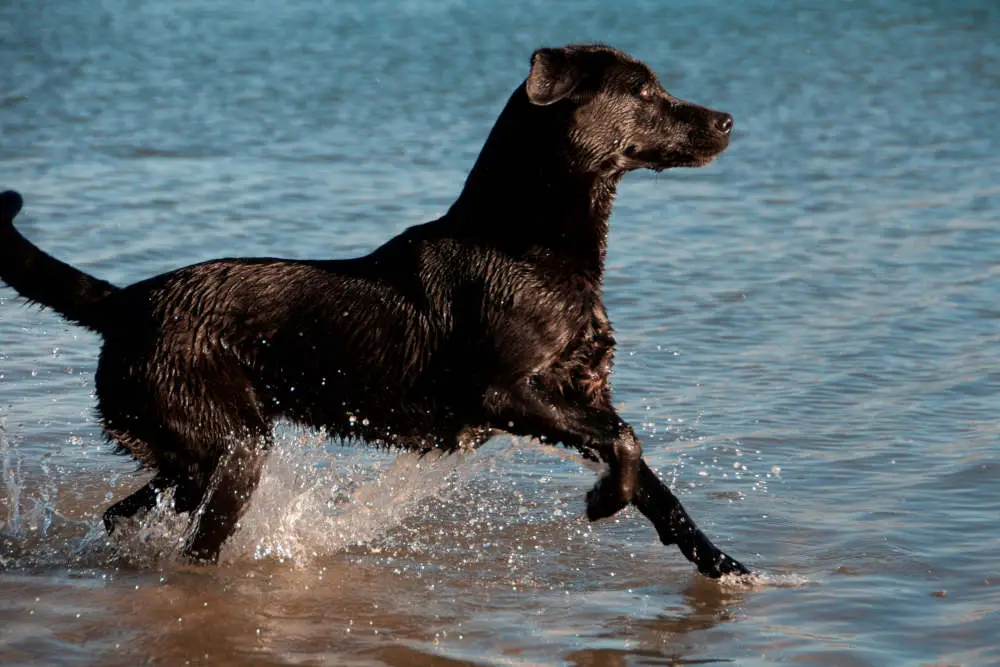 The love of a dog for its owner is a beautiful thing. And when that dog sees its owner in what it perceives as a dangerous situation. It can be concern and fear for his owner's life that pushes a dog to try to save his owner. For example, two Labrador Retrievers saw their owner jump into a lake and worried about his safety. But the black Labrador Retriever went into a panic.
Recently TikTok @dogdogs22 uploaded a video to their channel, which features reposts of dog videos. The video was initially uploaded to Youtube by creator John Dunaway (and Buster). The video features John Dunaway and his two Labrador Retrievers. The white Labrador Retriever is Jazzie, and the black Labrador Retriever is Buster. The TikTok video begins with John standing on a pier with Jazzie and Buster. John holds on to a rope, swings out over a lake, and lets go of the rope. John lands in the water with a splash, and both Jazzie and Buster start to panic. Buster cries out and panics. He runs near the edge of the lake and jumps in. While crying, Buster swims toward his owner. Once Buster reaches John, we see Jazzie is also in the water near his side. The video ends with John touching Buster.
This video was so endearing. Buster's love for his owner was evident. But his distress and fear for his owner were also heartbreaking. Poor Buster. But don't worry, everything turned out great.
The video's caption reads, "The most loyal dog in the world." TikTok viewers were amazed at the loyalty and love expressed by both Labrador Retrievers @rlabastide said, "Love is a beautiful thing. They really love their dad." While @yuliajuson said, "Him screaming while swimming. Imagine the distress he had to be in." Though both dogs checked on John, most people think Buster is the more loyal of the two Labrador Retrievers because he had a panic attack. @user4783990973573 commented, "Most loyal but not the smartest. Buster took the longest way to get there. The other dog was already there before him. Bless his little heart."
Read More From Pawesome
Buster and Jazzie were determined to check that John was okay after going in the water. Such loyal dogs.