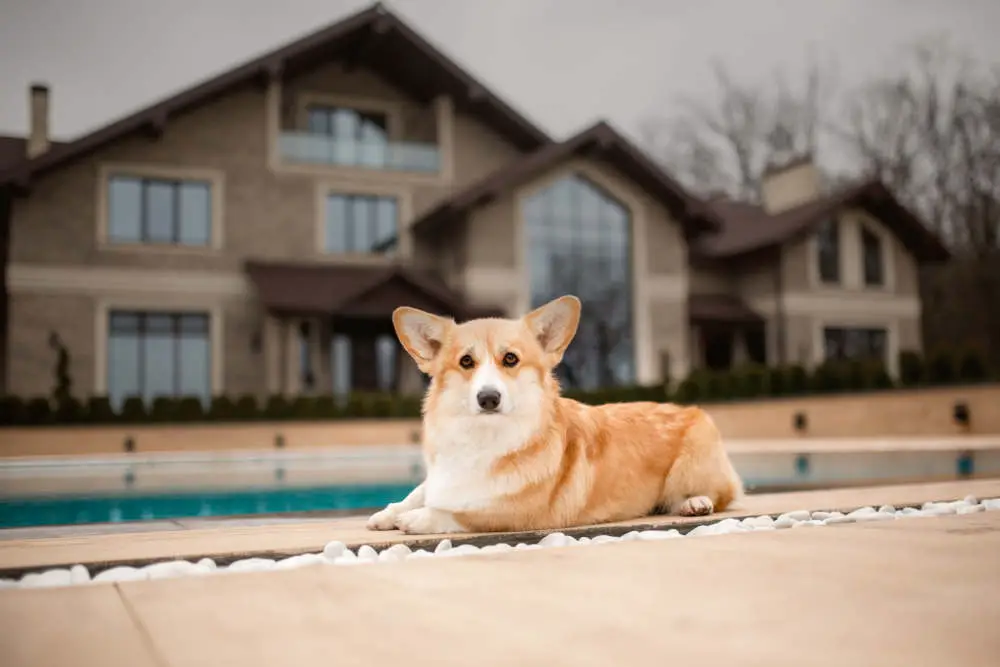 Videos of a dog falling can be fun when you know they were not harmed. The corgi puppy is rescued from the pool within a second or two by its owner. Knowing the puppy had little more than a shock makes me happy to enjoy this video from archiethecorgi. The music over the action of Archie falling in the pool adds to the fun and left me laughing at this clumsy pup.
Archiethecorgi has over nine million likes for this TikTok post. Archie's owner is enjoying a swim in the pool when the corgi and his fellow pups run along the edge of the pool. Archie is so intent on playing with a Yorkie that he does not notice he is perilously close to the edge of the swimming pool. As Archie falls in and is scooped into the arms of his owner as the song switches to "hug!" Archie's owner is laughing as he scoops Archies out of the pool and holds Archie close. The title of the post, "That one time I took my first accidental swim" makes this even funnier.
Could I laugh any harder than I did at Archie's antics? The corgi pup taking his first swim is funny and heartwarming, all at once. I love the music playing over the post that repeats over the images as Archie and a Yorkie walk alongside the pool. Archie's coordination is not quite there as he tries to play with the Yorkie before falling into the pool. I love the way the Yorkie looks as though he is heading into the water to save his friend.
This is a popular post on TikTok, with lots of comments about the Yorkie trying to save Archie. Wunway commented, "The Yorkie was like SAVVVE HIIM!" Esperanza Hernandez saw the funny side and commented, "I tried to scream…but my head was underwater…"
Read More From Pawesome
There's a lot to enjoy in this video that shows Archie was fine in the end. The funny music helps to make this not too serious. The loving reaction of Archie and his owner at the end top the post off for me.