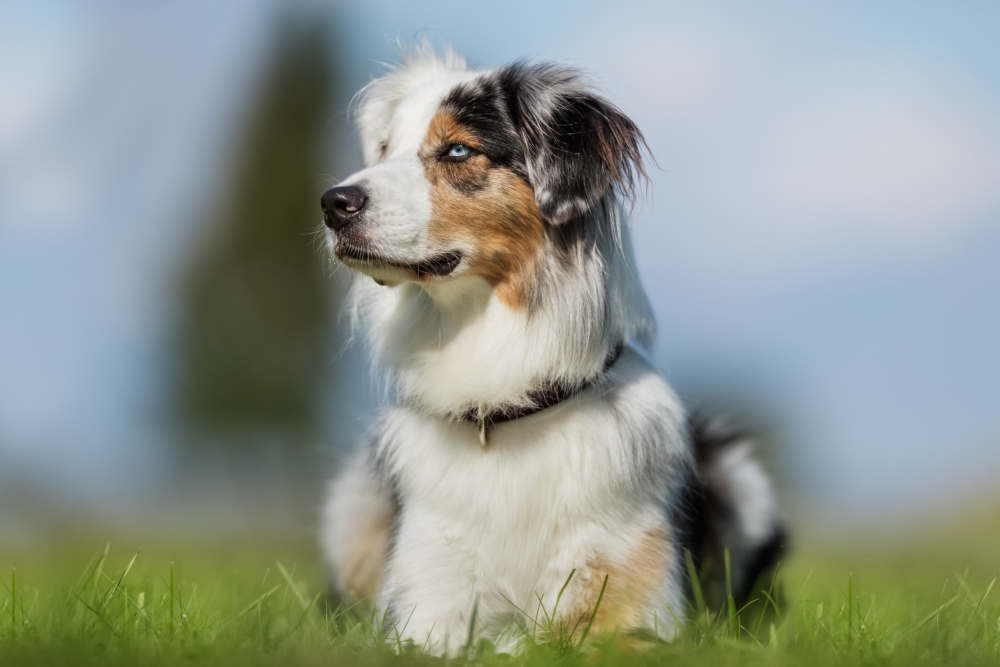 Every dog has their favorite. Some dogs prefer crinkle toys, plushies, rope toys, or balls. An Australian Shepherd named Farley loves the doorstopper. For some reason, he enjoys pushing the doorstopper down and watching it bounce back. So Farley's owners knew just what to get him for Christmas. A homemade toy, a wooden panel with multiple doorstoppers attached.
Farley's owners upload a TikTok channel to the channel @justbeingfarley. The TikTok video begins with a frame of Farley as a puppy playing with the doorstopper. A text overlay appears saying, "My dog's favorite toy is this doorstopper." The video continues, and we see Farley as an adult looking into a box of doorstoppers. His owner has a hand in the box showing Farley that it's full of doorstoppers. Next, Farley's dad measures a wooden panel to figure out the exact spots to place the doorstoppers. The video continues, and we see homemade blueprints for the toy. Finally, we see the completed project. A homemade wooden box holds all of Farley's toys. One side of the box has multiple doorstoppers attached. Farley's owner moves the doorstoppers, and Farley goes crazy. The video ends with Farley trying to move the doorstoppers so that they bounce.
This is the cutest gift to give a dog. It's customized just for Farley. He's sure to have lots of fun playing with the doorstoppers.
TikTok viewers loved Farley's reaction to his gift. @momtotoo_many said, "You made him so freaking happy!" @seventytwoscout said, "His little puppy brain just exploded with happiness." And @jessica_sioux commented, "His level of happiness is what I am striving for this year." @collettereadstaorotllc said, "You made Farley the happiest doggo ever! Here's hoping Farley was named after the legend." @maddiemarie commented, "I love her name! Did you, by any chance, name her after a book character? Reminds me of the Red Queen's Farley." And @gladismelissa5 said, "My deaf white boxer would hit this when he went outside to piddle. He would have loved this." @catlinmaree said, "This is the greatest ever. My Aussie would flip."
Read More From Pawesome
Making Farley a personalized toy that doubles as storage are genius. I'm sure she will love playing with all the doorstoppers. What a happy dog!