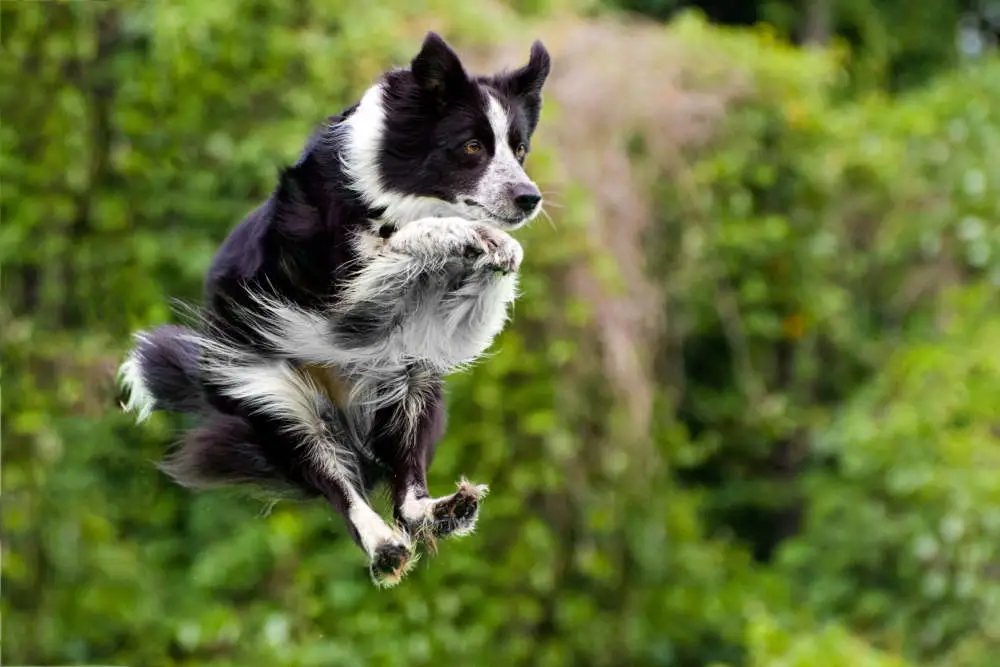 Larry is a nine-year-old border collie that has become an internet sensation after showing off some crazy diving skills. The energetic pup is showing age is just a number. The beautiful dog has a penchant for water and can't resist jumping in—no matter if it's a two-foot drop or twenty!
In the video that made him famous, Larry watched a couple of divers jumping off a diving board and was all too happy to show off his own skills. He dove alongside his new friends and quickly raced up the stone stairs to do it all over again.
According to the comments, the dog's owner, @inigosesma, rescued Larry from a shelter. His owner has started an account featuring the many adventures of the rescued border collie. His energy will make you tired just by watching. Collies are known for their energy, but this guy takes it to the next level. It's as if he has springs in his legs and webbed feet. You can see the smile and joy in the way Larry wags his tail and hops around.
Others found the dog's diving to be just as fun to watch. Carla Hill commented on Larry's excitement. "The way his tail wags when he jumps." Skay also commented on the tail. "Aaaaw. The little helicopter tailwag." Commenter A said it best. "Fearless—that dog is an athlete."
Read More From Pawesome
Having a high-energy dog can be a lot of work, but a lot of fun as well. They are always up for anything. Larry is the kind of dog that jumps first and thinks later. Hopefully, his owners are ready for their little adrenaline junkie's next big jump and will continue letting Larry live his best life.