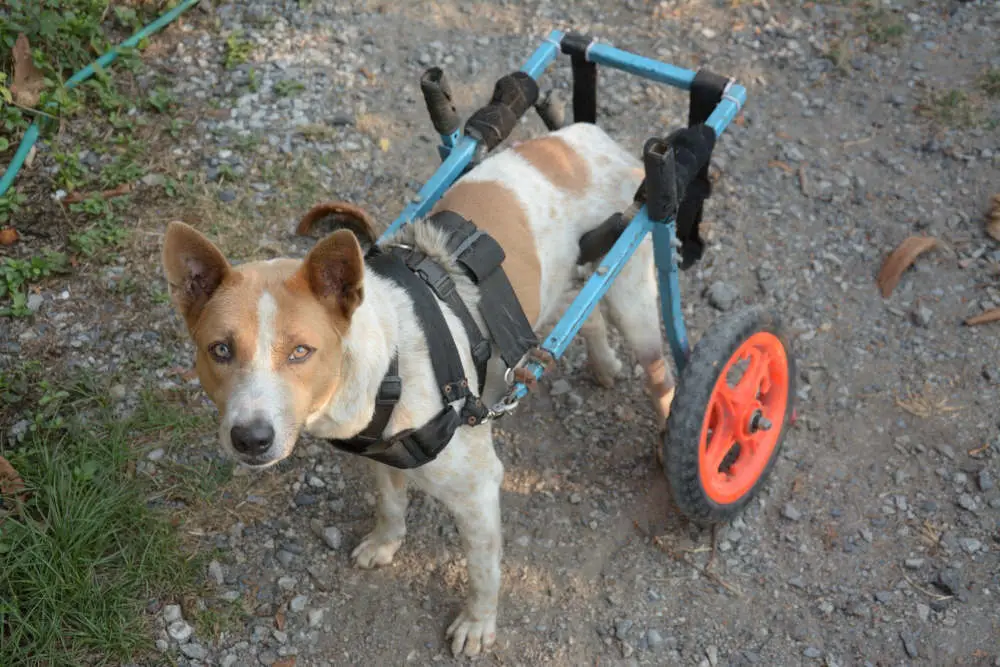 We have all been in a rush to go somewhere, and let's say our dogs are, at times, just miniature versions of us. Take a look around, and you'll realize that most people have a certain resemblance with their pets. In this viral video, we see super_scooty in a rush to get to a park and ends up toppling over.
In the video shared by her owner on their tiktok page @super_scooty, we see a handicapped dog toppling over as she tries to take a corner while running at full speed. She has a wheelchair to support her since she was paralyzed after being hit by a car. She is joyful and must be eager to get to her destination as she continues kicking her legs, trying to get up. Her owner says it's a fairly common occurrence, and viewers should not be alarmed as she tends to live in the moment and will start running again as soon as she is put back upright.
From this video and others from the user, it is clear that she is already accustomed to using the wheelchair and does not mind it. She is a cheerful dog who takes everything in and is happy and carefree.
Other users in the comment section were concerned about her well-being, as they thought she was seriously hurt. Those with dogs understand that they are rarely bothered by such small turnovers, and they actually brighten up their day. User @Olipesyou commented, "She didn't even use her blinker," just like many of us when rushing home to our beloved pets. Everyone was happy and laughing, just seeing the dog enjoying its day save until it met that rock which decided to turn its life upside down.
Read More From Pawesome
We are all happy we saw this video and met Scooty, who made us all smile. We hope to see more of Scooty in the future.