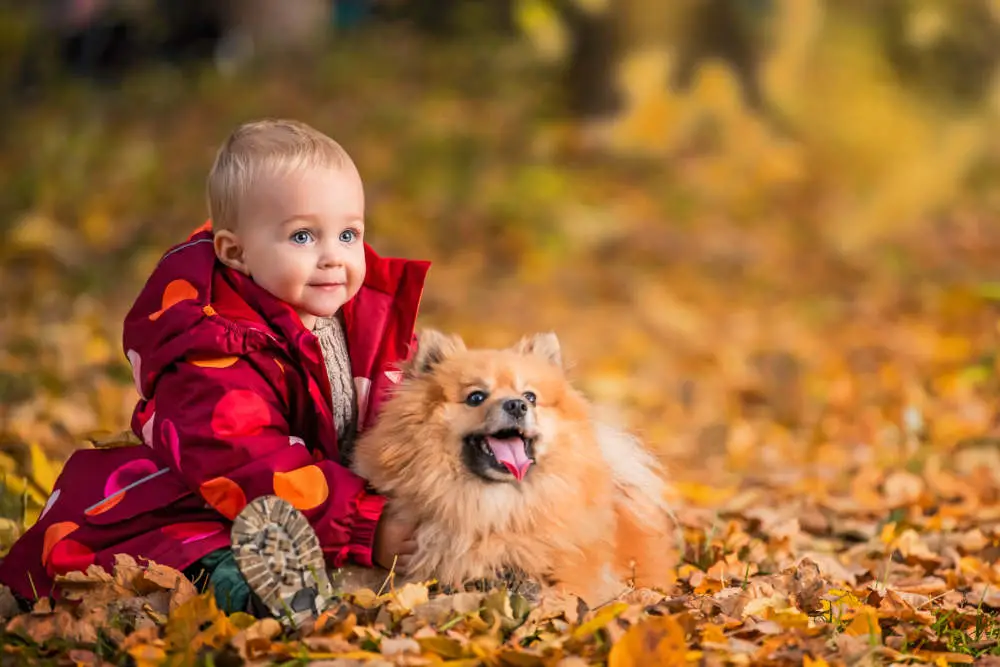 A dog can be the best of friends to a child. In this case, toddler Nico has a best friend in a small Pomeranian named Indie. The two have great fun and go on adventures every day. But, of course, playing is more fun when with a dog.
Nico's parents love posting short videos of Nico and Indie on their TikTok Channel @nicoandindie. In one of their recent videos, Nico starts off standing against the wall watching Indie while Indie sits in front of him. Nico walks away for a few steps and laughs because Indie follows him. Indie jumps up playfully, then sits back down. Nico can't help but giggle at Indie's behavior. The video ends when Nico walks away and grabs onto the couch. Indie followed him, trying to get his attention.
The interaction between Nico and Indie is adorable. Nico finds Indie's behavior funny. He can't stop giggling. While Indie loves Nico and keeps trying to get his attention. Nico and Indie seem like best friends. I'm sure they will keep having fun playing together.
TikTok viewers enjoyed watching the toddler, and his Pomeranian @lionessmummy said, "A baby and a small fluffy dog. You literally can't go wrong. There's nothing wrong about that." And @user9456269752605 says, "The baby is so happy." While @elizabeth_brady58 commented, "There is nothing better than the beautiful sound of a baby's laughter. I love it!" And @samoore1950 said, "Happy baby and happy puppy. Priceless!" While most viewers loved seeing Nico and Indie, one thing that stood out was his footwear. User @hoopi_doopie said, "His tiny crocs." And @chillinlikeavillian1932 commented, "It's the crocs for me. I didn't know they came so small."
Read More From Pawesome
The adorable friendship between Nico and Indie is the sweetened thing. Nico and Indie will make many sweet memories while he grows up.