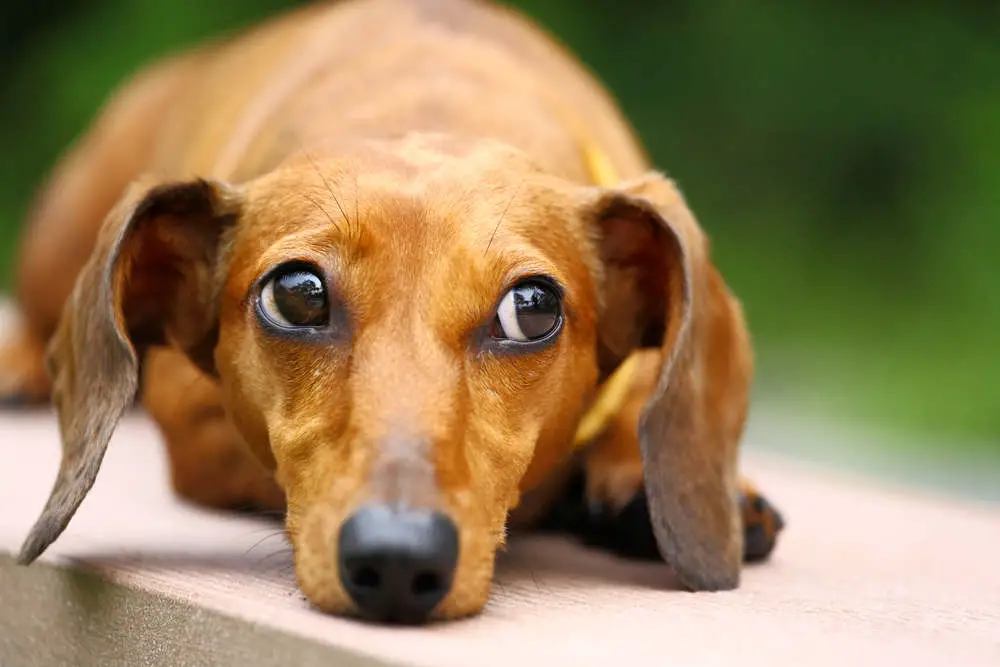 Like all animals, our beloved pets do, at times, fall sick or have health issues. Even with the best care, some conditions can only be managed but cannot be treated. However, with one dachshund, her owner adores her dog and has given this beauty all the care he needs.
In the video, we meet Morty, who suffers from megaoesophagus. This condition is where he cannot get food into his tummy as he is paralyzed. He, therefore, has to eat his food from a specially raised chair, a bailey chair, which helps relieve pressure on his lower back and allows his food to go down into his stomach better. He must wait at least fifteen minutes for the food to go down. Since taking water is also a process, she has to mix it with food and ice. Once he's done, he has to be held upright to ensure it goes down smoothly.
With such energy, it is easy to see why Mortys' owner loves him so much. The care and attention she gives to him is clear evidence of her love for him and gives all of us dog loves a warm feeling inside. He is also clearly well trained as he waits patiently in the chair even after eating with no fuss.
The comment section is all hugs and cuddles with fellow dachshund owners giving their personal experiences. One of them even comments on the "long, athletic legs," which shows appreciation for the relationship between the two. Other users asked about health concerns if Morty happens to eat food while standing regularly or when not being observed. Her owner replied that it would depend on whether he ate something he usually eats or how active he was. Luckily Mortys' case is very mild, meaning he is not in constant danger.
Read More From Pawesome
In this world where most people go and adopt only healthy animals, Mortys' owner shows us the beauty of this little dog, who is just a bundle of joy. We hope Morty enjoys a long healthy life with his loving owner.