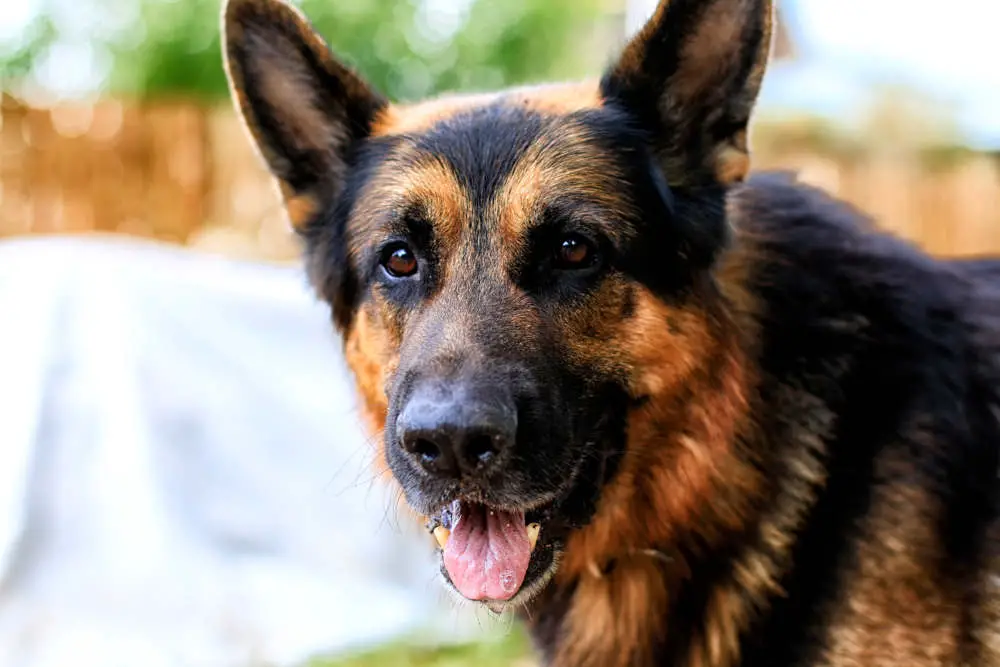 There is still some time before Halloween, and every dog owner is getting into the Halloween spirit. Some are trying cute costumes on their dogs. In contrast, other dog owners prefer costumes that are a bit more scary and frightening. However, some dog owners are more creative and try new things.
Dog breeder TikTok user @von.jakoba of Jakoba GSDs uploaded a video featuring one of their German Shepherd wearing a pumpkin on its head. The TikTok video begins with a German Shepherd placing a paw on one side of a pumpkin. While on the other side, a knife is halfway embedded in the pumpkin. The German Shepherd lifts its head, and suddenly the frame changes. Suddenly, we see a pumpkin lying on the ground, and someone taps it several times with a knife. Then we see a hole cut out of the pumpkin. Again, the frame changes, and now we can see a face carved into the pumpkin. Next, we see a German Shepherd wearing a pumpkin as a Halloween mask. What follows is a montage of the German Shepherd wearing the mask while posing on a fence, standing in a field, standing next to a sign, and posing near a fence and on straw.
While a German Shepherd wearing a pumpkin as a mask for Halloween is cute. I can't stop myself from thinking that it would feel uncomfortable to wear a pumpkin, but this German Shepherd did an excellent job posing. And must not have found the pumpkin uncomfortable.
TikTok viewers had mixed feeling about the video. Viewer @rmakificent said, "I didn't know what direction this was going and snorted, laughing so hard. Not what I expected." Some viewers were amazed that a dog would let themselves be photographed @hanjoye commented, "Where do people find dogs to do stuff like this? I can't even take a normal pic of my dog." While @thecrystalgoblen responded, "My dog would rather die than let me do this to her. She doesn't even like her collar." Most viewers agreed that many dogs would not put up with having a pumpkin put on their heads, and it would be hard to get them to stand still enough to pose.
Read More From Pawesome
This TikTok video by @von.jakoba was a lovely Halloween video. And Jakoba GSDs did a great job getting their German Shepherd to pose.