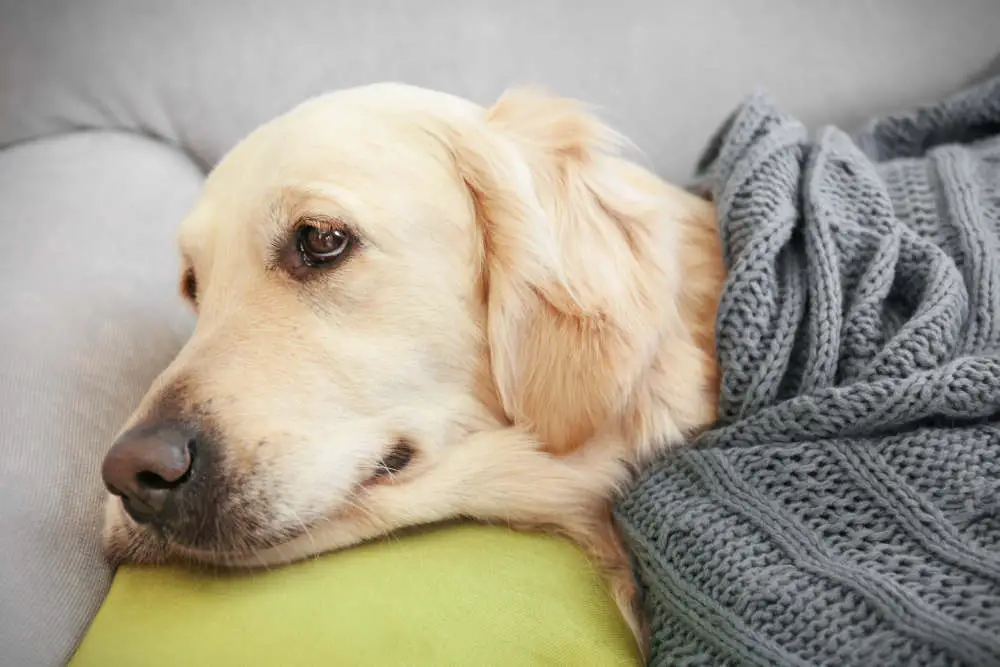 Golden Retrievers are amiable and pleasant dogs, not known for bad behavior. Golden Retrievers can form a strong bond with their owners, which may result in jealousy if the owner interacts with other dogs. Dogs with strong attachments to their owner do not like their owner petting or playing with other dogs.
Tucker the Golden Retriever from TikTok channel @tuckerthegolden has experienced jealousy and doesn't like when his owner pets other dogs. Tucker's mom recently uploaded a video to Tucker's TikTok channel @tuckerthegolden. The TikTok video starts with a frame of Tucker. You can see from his face that he seems upset. He gives his owner a very intense stare. Next, a text overlay appears on the video with the sentence, "Did you pet your friend's dog or ignore them?" Tucker's eyebrows shift, and he still looks upset. It seems this is a question that Tucker is asking his owner. Another text overlay appears with his owner's response, "I rubbed his belly." The TikTok video then cuts to another scene of Tucker in the back seat. He has turned his body around and is looking away from his owner. Another text overlay appears with the words, "Okay, bye."
Tucker seems very upset after discovering his owner was petting and rubbing another dog's belly. Tucker is upset and jealous, and this is reflected in his expression. However, we can't help but find his behavior adorable because of his cute expression.
TikTok viewers' reactions varied. Some people were upset by the betrayal that Tucker experienced @miriamvperkins said, "How could you?" While @megansmith said, "Say sorry right now." Some people empathized with Tucker @akeelreid says, "Poor dog won't be the same." And @pat._21 says, "So much expression on his face." While @s.sabrina2012 commented, "So dramatic." And @maverickjlcw said, "Hilarious! So accurate!"
Read More From Pawesome
The viewer's opinion of Tucker's behavior went from 'poor baby' to 'hilarious.' The viewers couldn't help but find Tucker's behavior sweet, funny, and hilarious due to his expression. It's okay, Tucker. We're sure you're owner loves you.