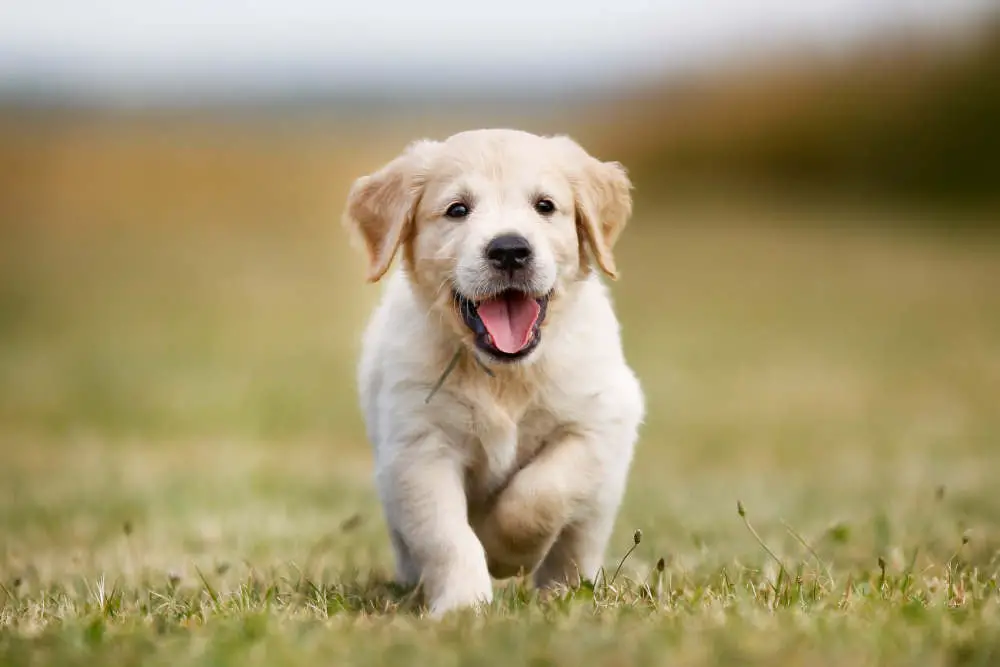 Adding a new puppy to the family is a special time. But with a new puppy comes new experiences such as teething and training. Of course, it's best to start dog training early for a well-behaved dog, but teaching a puppy a new trick is also fun.
This adorable Golden Retriever puppy video was posted by TikTok user @magnustheredegolden. This video features a stunning array of tricks that Golden Retriever Magnus learned at the early age of nine weeks. He is such a smart puppy. The video starts with a view of 9-week-old Magnus, the puppy, as he gazes adorably into the camera while his dog mom proudly proclaims that we are about to see tricks that she has taught Magnus. Magnus' dog mom then walks him through the range of tricks, and we see Magnus: sit, shake, and lie down. When he completes each trick, he is rewarded with a treat. From there, the video moves on, and we see Magnus speak, go to a place, touch, and do a high five. Finally, the video ends with Magnus' dog mom asking which tricks she should teach Magnus next.
The relationship between this dog mom and her puppy is special. You can clearly see the bond between the two as she teaches Magnus each trick. While Magnus loves to take lessons in doggy behavior from his mom. It's evident that as Magnus grows into an adult dog, he will be well-behaved and loved.
The comment section was filled with TikTok viewers who were amazed at Magnus' ability to learn tricks early. TikTok user @charliiieee123 said, "So clever at such a young age." While @truetaurusellie1 simply says, "He's amazing." Some TikTok users are so impressed by how Magnus' owner taught him tricks that they want to learn. User @stephanie commented, "How, please? Teach me? Do you know how to stop them from barking?" And katiecramer22 asks, "What? How?"
Read More From Pawesome
Training a dog from an early age to be well-behaved is essential for a dog. And teaching a puppy some tricks help to keep a dog mentally stimulated. Magnus' dog mom is doing such a good job training him.