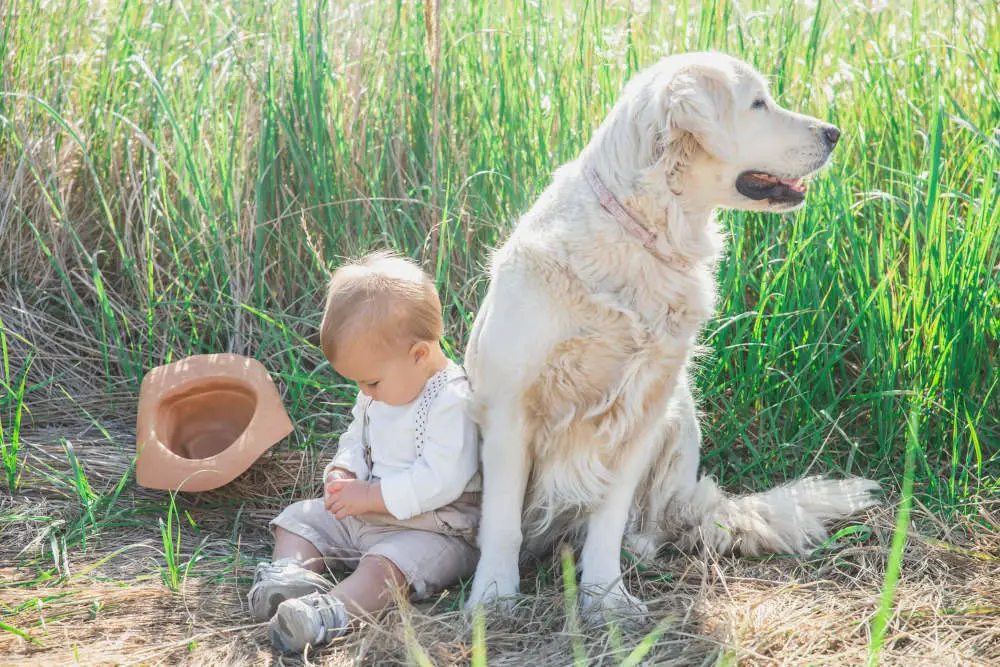 Babies who grow up with dogs find great companionship and friends in them. Especially when the dog is a golden retriever, I mean, have you seen them? They are huge, pretty, and fluffy and have a sweet and gentle temperament that makes them one of the best pets to have with a baby in the same home. They are simply pure angels. Videos featuring babies and dogs playing are always very entertaining to watch.
In a very captivating video posted on TikTok by; @mostlyadorable, a golden retriever is playing with a toddler who is just 18 months old. The dog is excited to start playing with his little sister; he jumps up down the coach and greets the baby, doing zoomies. The baby also jumps, flapping her tiny hands in the air, and chuckles in excitement.
The video is enchanting; I love watching babies and dogs play; I could do this all day long. The golden retriever dog can't contain his excitement; even though the toddler is still young and can't play as much, he is happy to see her. This video is absolutely the cutest thing I have seen today.
The comment section says it all. @starrslady commented, "Who else has watched this about 15 times already?" 🥰🥰🥰🥰🥰 @life.of.huckleberry commented; The way he kept his zoomies small for her safety ❤️ @juliainottawa commented; He's like, "I've been patiently waiting for 18 months (20 dog years, just saying') for this moment! I have so much to teach you!! Let's go! "@aurantohi commented; Interesting how the dog is excited but very gentle not to hurt the baby in any way 🥺
Read More From Pawesome
I could keep going, highlighting the comments. The comment section is just full of love and happiness. This video is just a soul-soothing one, very delightful to watch, and it sends a good message to all dog parents out there.