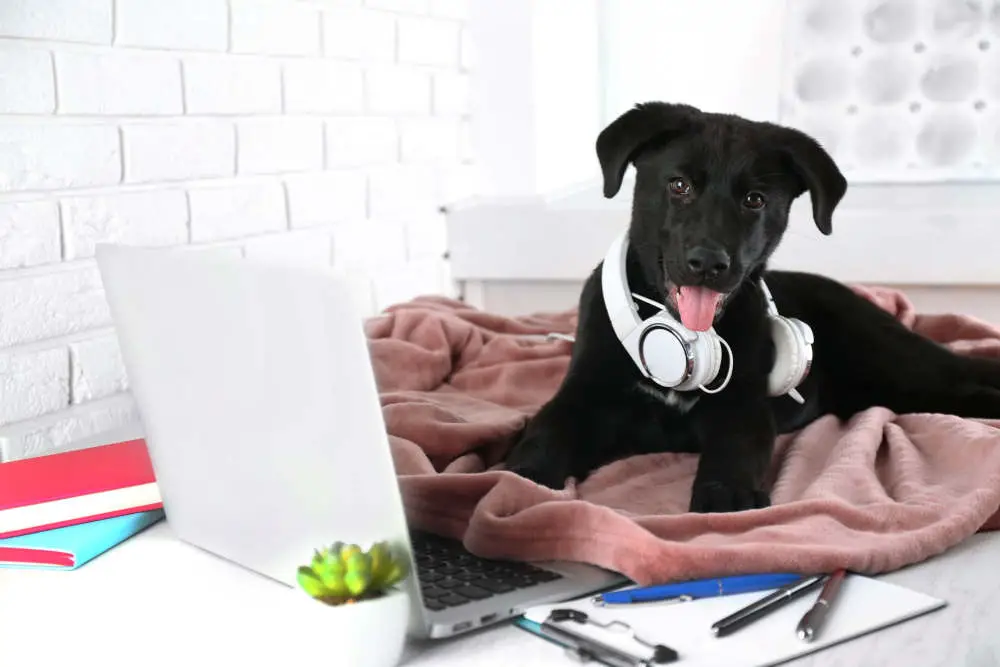 We've all seen the videos of moms giving their gamer sons bills and eviction notices. No matter how you feel about those videos, this parody from sinandbear is funny. A gaming dog who looks like a golden retriever is being handed the vet's bill. The dog giving mom the side-eye is hilarious. The dog wearing headphones and holding the controller tops this video off for me.
The video is a parody of the TikTok posts from moms handing their kids bills for living under their roof. The twist is the bill for that day's vet visit is being handed to the family dog. The retriever is sitting on the couch under a blanket. The pup is wearing a set of headphones and holding a game controller. Mom places the bill on the dog's lap and explains. The comedy in the clip comes from the look of confusion on the dog's face. The pup's side-eye to mom when she steps to its left is hilarious.
I love videos where dogs take the place of humans. This video on TikTok is so funny I am in bits. I love the reaction of the dog to mom walking around talking. The pup's look of confusion is like those of the human gamers in the videos it's based on.
The comments for the video back up my view of the video. Kyle Tome comments, "He like but I'm still in high school🥺🥺🥺" Anna X commented about the side-eye glance of the dog, "THE EYES 🥺🥺🥺" HM decided to stand up for the dog and commented, "leave him alone he's playing with the boys!"
Read More From Pawesome
There's a lot to enjoy in this TikTok post. I love the way the pup is wearing the headphones and has the controller in his lap. His face shows the confusion you would expect when being told to get a job and contribute to society.