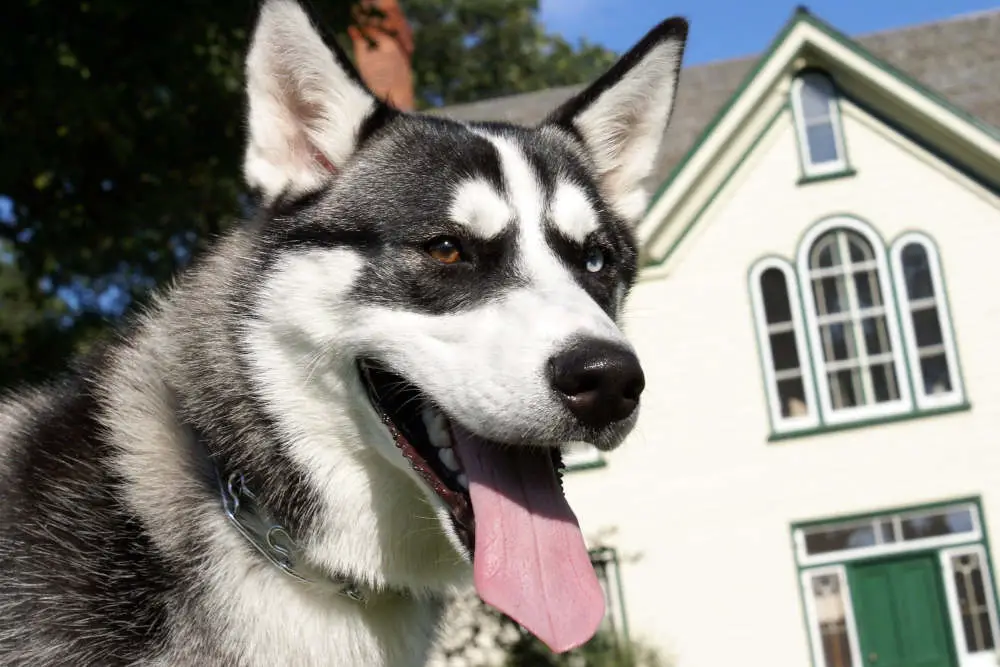 Huskies are known to be dramatic, sassy, and escape artists. For example, a husky managed to escape his home by climbing out of an open upstairs window. Unfortunately, the Husky was then trapped on the roof of his house. This daring pup spent some time on the roof before neighbors called for help and a firefighter came to the rescue.
News and entertainment channel Inside Edition uploaded a video showing the dog's rescue to their YouTube channel. The video begins with a scene of a Husky pacing on the roof and a firefighter kneeling before an open second-floor window. The firefighter opens a window. The Husky licked the firefighter's face in appreciation of his rescue. Next, the firefighter carries the Husky inside the house. The video loops once more, and the newscaster narrates what is happening. Finally, the video ends.
Thank goodness this rescue ended with a happy ending. There were so many chances for the dogs to fall off the roof, and that would have been heartbreaking. Fortunately, this Husky is now safe inside his house and is spending time with his family.
Viewers of this YouTube video had many opinions on this Husky's rescue. Youtuber Mushrooms said, "Aww, That dog was such a Paw-some dog! And the firefighter is such a hero! God bless them!" While Charby commented, "Aww, this is so heartwarming. Bless that firefighter, and that dog is so cute." And Jenna H. said, "That dog was saying. Thank you, and good boy, for getting the window open. All of the viewers enjoyed the video and felt that the Husky was grateful for the rescue.
Read More From Pawesome
This potential tragedy turned into a daring rescue of one of the best escape artists. Hopefully, the Husky's owners will remember to keep their windows closed.